There are various Talent Search Examinations, Olympiads and Scholarship Examinations for School Children in India. Government and Private organizations conduct these examinations every year. NCERT, Science Olympiad Foundation (SOF), Unified Council, Educational Initiatives Pvt. Ltd., Eduheal Foundation, International Childrens Equity Fund, Silver Zone etc. are only some of the organizations conducting these types of exams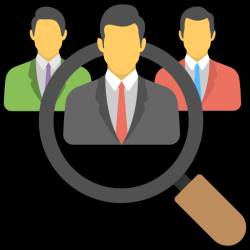 While some of these exams provide the achievers with scholarships, some other exams award the high performers with cash prizes, gifts and other goodies. But all these examinations will help students gain more knowledge and will prepare them to attempt competitive examinations in the future. They are getting the training from a very young age itself. Most of the Olympiads and talent search exams start from Class I itself.
Here we would like to give our readers a list of Talent search exams, scholarship tests, and Olympiads that are conducted by various organizations in India. This list is compiled after a lot of researching and we have tried to provide the most accurate information. But please make sure to check and confirm with the organizers about all the details of the exams before registering or paying for any of them.
Some of the exams can be taken only through the kid's schools and some of the organizers allow individual entry. The following list contains most of the Scholarship exams conducted in India. Click on the Examination name for more details of the tests. We will update details of all exams shortly.

Regional Mathematics Olympiad (RMO) jointly conducted by Indian Association of Physics Teachers (IAPT) and Homi Bhabha Centre for Science Education (HBCSE)


---

Velammal Science Talent Search Exam by Velammal Educational Trust


---

International English Olympiad (IEO) by SOF


---

Unified International English Oplympiad (UIEO) by Unified Council
Unified Cyber Olympiad(UCO) by Unified Council
State Level Science Talent Search Examination (SLSTSE) [for Andhra Pradesh only] by Unified Council


---

International Informatics Olympiad (iiO) by Silver Zone
International Olympiad of Mathematics (iOM) by Silver Zone
International Olympiad of Science (iOS) by Silver Zone
International Olympiad of English Language (iOEL) by Silver Zone
Smart Kid General Knowledge Olympiad (SKGKO) by Silver Zone
International Talent Hunt Olympiad(iTHO) by Silver Zone


---

Brilliant International Informatics Olympiad (BIIO) by Brilliant Zone
Brilliant International Olympiad of Science (BIOS) by Brilliant Zone
Brilliant International Olympiad of Mathemtics (BIOM) by Brilliant Zone
Brilliant International Olympiad English Language (BIOEL) by Brilliant Zone


---

International Cyber Olympiad (ICO) by Eduheal Foundation
International English Olympiad (IEO) by Eduheal Foundation
National Interactive Maths Olympiad (NIMO) by Eduheal Foundation
National Interactive Science Olympiad (NISO) by Eduheal Foundation
International General Knowledge Olympiad (IGKO) by Eduheal Foundation
National Biotechnology Olympiad (NBTO) by Eduheal Foundation
ART & CRICKET CLINIC CONTEST by Eduheal Foundation
BSE International Finance Olympiad (BIFO) by Eduheal Foundation
National IIT-PMT Olympiad (NIPO) by Eduheal Foundation


---

International Assessments for Indian Schools (IAIS) – Science by Macmillan Education
International Assessments for Indian Schools (IAIS) – Mathematics by Macmillan Education
International Assessments for Indian Schools (IAIS) – English Skills by Macmillan Education
International Assessments for Indian Schools (IAIS) – Computer by Macmillan Education


---

Assessment of Scholastic Skills through Educational Testing (ASSET) – Mathematics by Educational Initiatives
Assessment of Scholastic Skills through Educational Testing (ASSET) – Science by Educational Initiatives
Assessment of Scholastic Skills through Educational Testing (ASSET) – English by Educational Initiatives


---

Math Talent Search Examination (MTSE) by Indian Institute for Studies in Mathematics (IISMA)


---

ALL INDIA MATHS SCIENCE TALENT EXAMINATION (AIMS TALENT EXAM) by CENTRE FOR EXCELLENCE


---

National Standard Examination in Astronomy (NSEA) by Indian Association of Physics Teachers (IAPT) and Homi Bhabha Centre for Science Education (HBCSE)
National Standard Examination in Junior Science (NSEJS) by IAPT and HBCSE
National Standard Examination in Physics (NSEP) by IAPT and HBCSE
National Standard Examination in Chemistry (NSEC) by IAPT and HBCSE
National Standard Examination in Biology (NSEB) by IAPT and HBCSE


---

Zonal Information Olympiad (ZIO) by Indian Association for Research in Computing Science (IARCS)


---

Kishore Vaigyanic Protsahan Yojana (KVPY) by the Department of Science and Technology, Government of India
Scheme for Early Attraction of Talent (SEATS) by Department of Science and Technology, Government of India
Scholarship for Higher Education (SHE) by Department of Science and Technology, Government of India


---

BrainX National Maths Contest by Logic Roots
FAEA India Scholarship by Foundation for Academic Excellence and Access
Aviva Young Scholar Nat Geo Junior Hunt by Aviva India
Amul Vidya Shree and Vidya Bhushan Awards by Amul
CSIR Innovation Award for School Children by Council of Scientific & Industrial Research
NEST Junior Scholarship 2015 by SEMCI India
National Scholarship Exam (NSE) by National Institute of Career Education (N.I.C.E.)
GREEN Olympiad by The Energy and Resources Institute (TERI)
Student Talent Reward Test (STaRT) by Resonance
Babulal Nagarmal Satnalika Foundation Scholarships by Babulal Nagarmal Satnalika Foundation
Maths Talent Test by Tamilnadu Science & Technology Centre, Chennai