We all know, we have to be safe and make others too safe by staying back at home for the next 2 weeks. All schools are closed, examinations postponed and we are not supposed to roam around at all. Please Stay at Home, Be Hygienic and Be Safe…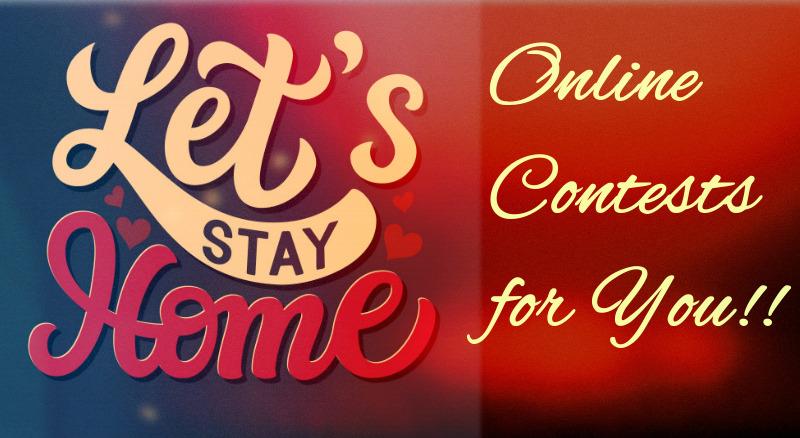 Children might be feeling bored, or they might be glued to the TV or mobile phones/ tablets all the time. That too is not good. So here are some competitions where they can participate sitting at the comfort of your homes. Let them engage themselves through learning activities, draw, tell stories etc.
We will add more to this list as and when people send us their online competitions or we come across any online. Stay @ Home, Be Healthy, Be Happy, Be Responsible !!
Sparkling Stars Online Contest "Hello Summer"
INTERNATIONAL worker's day 2020 "TALENT HUNT"
Art in the Time of CORONA: United against Corona – Express through Art by Indian Council for Cultural Relations
Phoenix Academy Online Competitions for April 2020
New Online Contests for Kids on Contester.in
EVINCE All India Level Children Drawing painting Competition 2020
Young Artiste 2020 | An Online Talent Competition for 11-18 years
Online Painting Competition- Awareness Program for Corona virus ( COVID-19)
Fight Against Corona virus 2020 – Picasso Art Contest Online Entry
Happy Kids Play School – Super Smart Kids Awards 2020 – ONLINE
Potboiler's Art and Story Fest-2020!! Online Submission through App
Trash Art Contest by Science Olympiad Foundation
Never such Innocence: 2019/20 Creative Arts Competition
SMART SUPER STARS presents NUMEROUS SKILL AWARD ONLINE COMPETITION 2020
Online Competitions for Children during Stay at Home Times !!