YoungTalento conducts two more contests for October month.
Register @ https://youngtalento.com/participate , do your best, upload your submission and win the contests.
1. Dandiya

When it comes to Navaratri, the first thing that comes to most of our minds is Dandiya. A traditional dance having its origins in the Indian state of Gujarat, Dandiya is pleasing to the human eyes because of the colourful lehengas of the dancers and the vibrant music. YoungTalento gives you an opportunity to show off your Dandiya skills this month. Yes, this season our dance contest is on the theme of Dandiya and we are more than excited to see your colourful performance.
Details : https://www.youngtalento.com/contests/Dandiya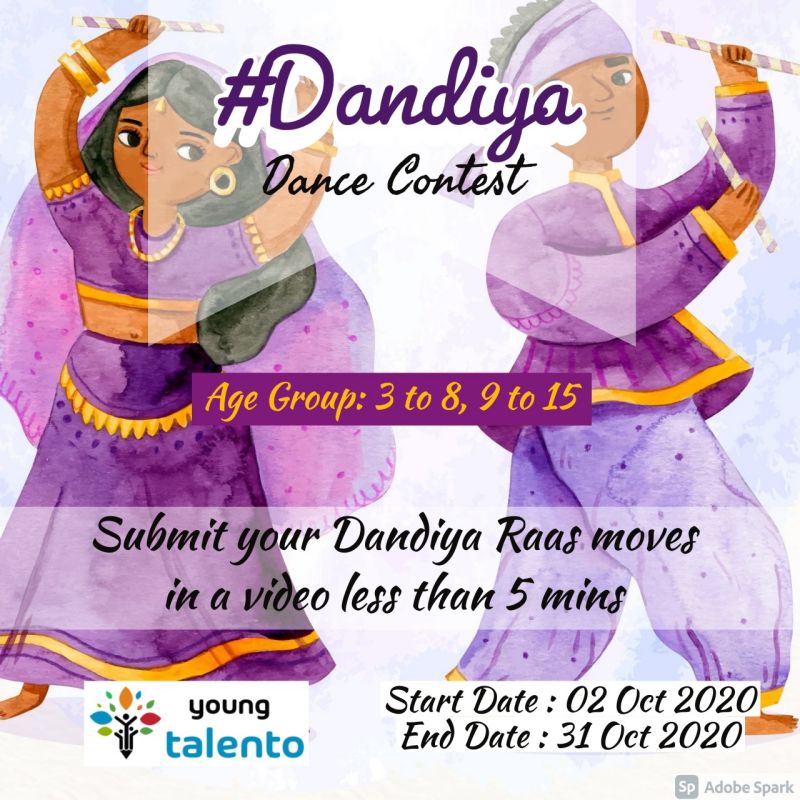 2. Halloween
Does it thrill you to scare someone ? YoungTalento calls out all those adventure seekers to throw a scare party this October. As you are aware, the world renowned Halloween is around the end of this month and though it is not commonly celebrated in India, it does look cool to dress up like a monster and scare the nerves out of someone right? Halloween?s origins date back to the ancient Celtic festival of Samhain and on this day it was believed that the boundary between the worlds of the living and the dead became blurred. People would dress up scarier to ward off these ghosts that returned to the Earth. Come celebrate this Halloween with YoungTalento. Dress up scary enough and record your spooky act and send the video to us. Lets find out who does a good job of scaring everyone.
Details : https://www.youngtalento.com/contests/Halloween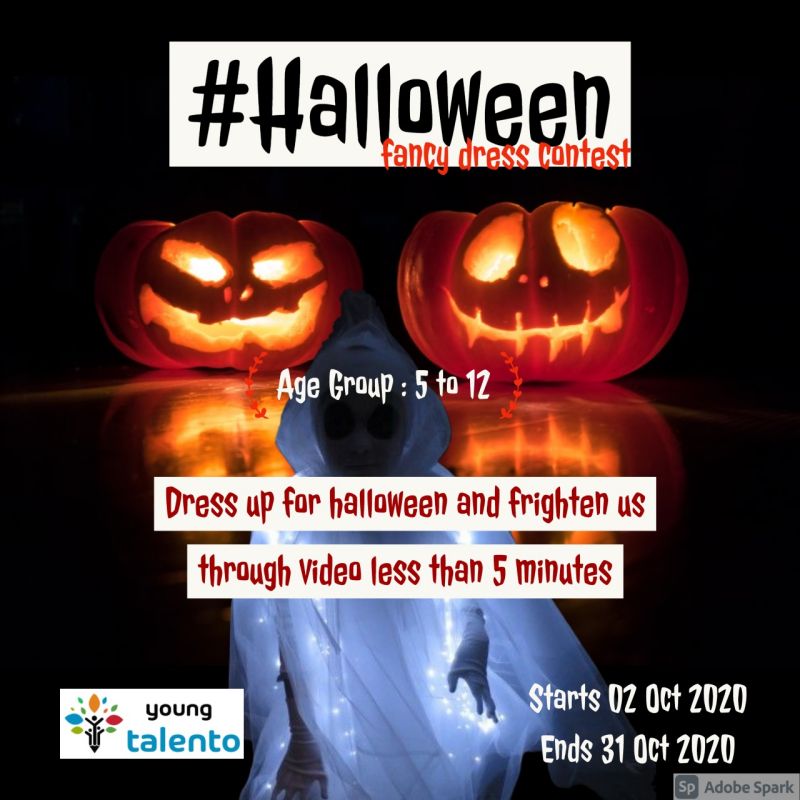 Dandiya and Halloween | YoungTalento October Contest