InnovativeKidzArt announces Online Drawing Competition [only for Participants residing in India] to encourage young participants to be Creative through Drawing.
Theme – Dream Travel Destination Post COVID
Online drawing competition entries open for submission till 13th August 2020.
Results on 15th August 2020.
Entry fee of Rs. 100 for each individual participant entry. (Out of entry fee Rs. 25 will be donated to PM Relief Fund and Rs. 25 will be donated to CM Relief Fund).
Age groups :
3-5 years
6-8 years
9-11 years
12-15 years
Drawings can be made in any medium, like Water Colors, Pastels, Pencils, Crayons, etc. on any type of Paper. All entries are to be submitted as digital images.
Your child's/your full name & the Competition name should be the title of the photo/drawing you send. (More Details available in the organizer website) Only one entry per participant will be accepted.
For queries write to competitions@innovativekidzart.com
Complete Details, Registration : https://innovativekidzart.com/online_drawing_competition.php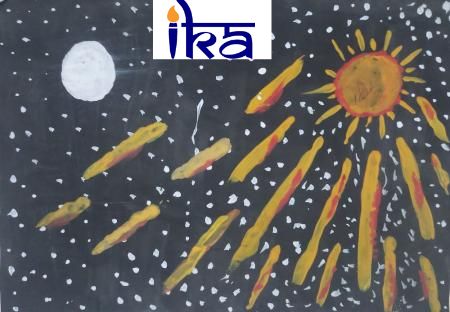 InnovativeKidzArt Online Drawing Competition August 2020 on the Theme : Dream Travel Destination Post COVID