Online Speech competition
Starts from
8th July and the video should submit before 31st July 2020.

Groups:
Group A : 1 – 5th std.
Group B : 6 – 10th std.
Speech Should be in English only and the video should not exceed 2 min.
Results will be announced in our official Facebook page (
R&H CREATIVE SOLUTIONS
) on 5nd Aug 2020 also the winner video will be posted on our youtube channel and instagram too.
(* like and follow page for the result and upcoming contest).
Prize: 1.Exiting prize for winner.
2.E-certificate will be mailed to all winners and participants.
Registration fee is Rs.150/– Pay through Google pay – 7397244782.
Participant can send their video and details to our whatsapp,
Also whats app us for any Query
860 801 5555 / 860 851 7777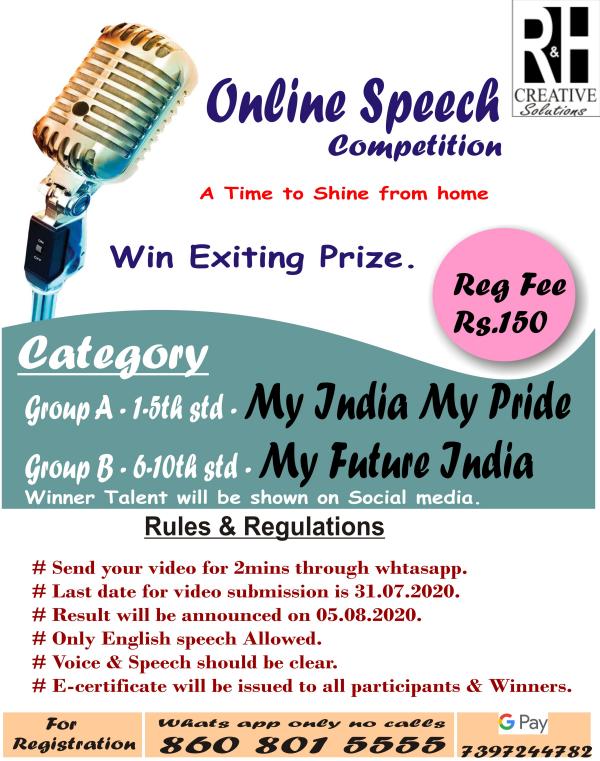 Online Speech Competition 2020 by R&H CREATIVE SOLUTIONS