The Hepzibah Institute of Heritage Conservation was founded by Dr. V. Jeyaraj, former Curator, Chemical Conservation and Research Laboratory, Government Museum, Chennai-600 008, on 8th March 2009 in order to train interested persons in the field of conservation of heritage and museology with a view of safeguarding the cultural, artistic, written, built etc., heritage. It conducts regularly training programmes in conservation and museology in the Institute, arranges workshops and seminars in colleges and other cultural institutions besides delivering lectures in the field in various media. It provides consultancy services in conservation of cultural heritage and museology to those who approach the Institute in this regard. It carries out research in the field of conservation and museology and the outcomes are published as articles and books.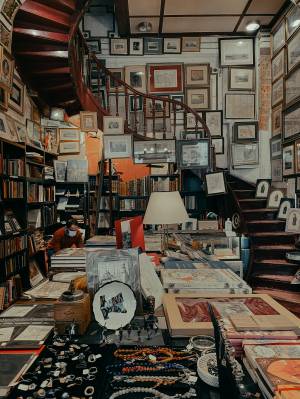 Training on Introduction to Heritage Conservation Hepzibah Institute of Heritage Conservation conducts a short-term course on Introduction to Heritage Conservation for those who are employed in cultural institutions like museums, galleries, libraries, archives, colleges, corporate offices and also to those who are interested in this field and students. This course is slated for the period from 5th to 10th June 2023 (6 working days). The last date for the receipt of application is 22nd May 2023.
Syllabus of the Training Programme The following titles will be handled during the course. 1. Introduction to Heritage, 2. Different Methods of Collection, 3. Documentation, Accessioning and De-accessioning, 4. Presentation, 5. Display, 6. Storage, 7. Transportation and Insurance, 8. Introduction to Conservation, 9. Preventive Conservation, 10. Interventive Conservation, 11. Introduction to Conservation of Different Heritage Materials, 12. Introduction to Restoration of Heritage Materials, 13. Disaster Management, 14. Evaluation of Heritage Materials, 15. Authentication of Heritage Materials, 16. After Care and Maintenance, 17. Dating of Heritage Materials 18. Laws Pertaining to Heritage Materials etc. There will be practical classes pertaining to the subjects handled in the workshop of the HIHC. The participants will also be taken to institutions which collect and preserve heritage materials for doing practical work. Participants may bring along with them objects for treatment, if they wish to bring.
Faculty of the Institution Dr. V. Jeyaraj being the Director of the Institute with his vast experience in this field of museology and conservation will handle most of the classes and coordinate the programme. Experts from institutions such as Archaeological Survey of India; State Department of Archaeology, Chennai and from other Government Departments and private organisations will also be the resource persons.
Medium of Instruction The medium of instruction will be English. Both theory and practical classes will be handled in English.
Fees The fee for attending the training programme will be Rs. 6000/- (Rupees six thousand) only. For bonafide college/university students the fee will be Rs. 3000/- only. For providing working lunch, transportation during field visit, stationery etc., Rs. 500 will be charged extra.
Accommodation and Food Dormitory accommodation facilities are available. South Indian food can be arranged in the Hepzibah Home for the Aged on request on charge basis towards breakfast and dinner. This will be around 2500/- per head for six days.
Examination and Certificate There will be an examination at the end of the training programme. An objective type of test will be conducted relevant to the subjects handled. A certificate of participation will be awarded at the end of the training programme. The participants will have to submit a dissertation for a minimum of 10 pages on any of the chosen subjects of their choice pertaining to heritage conservation during the training. A Viva-voce will be conducted at the end of the training programme. An exhibition of the treated objects will be conducted at the end.
Chennai-600 078,
03-05-2023.
(Dr. V. Jeyaraj)
Director,
Hepzibah Institute of Heritage Conservation,
21, V.O.C. street, M.G.R. Nagar, Chennai-600 078.
Training on Introduction to Heritage Conservation from 5th to 10th June 2023