IIT Guwahati Alcheringa Code Champs Hackathon Competition.
IIT Guwahati Alcheringa, in partnership with Codingal, the #1 coding platform that provides online coding classes for kids, brings you a "Junior Code Champs" hackathon for Grade 1-12 students.
Junior Code Champs is a global online coding hackathon where students can participate individually.
To participate – https://cdg.al/mMz9T
So don't miss this opportunity to learn, compete, and win certificates from IIT Guwahati Alcheringa.
Important Date: Project Submission Last Date: November 27, 2022
Themes: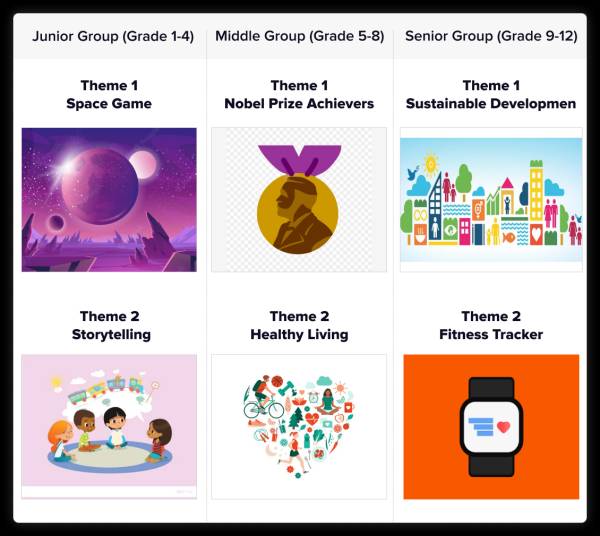 Book your Free online 1 hour 1:1 Mentoring Session – https://cdg.al/tWFSN