Keep India Smiling Foundational Scholarship Programme for Sports persons.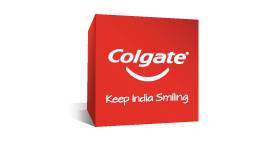 Colgate-Palmolive (India) Ltd. invites young sports persons to apply for this sports scholarship and avail financial assistance for training, medical and other expenses. This sports scholarship program is aimed at encouraging promising sports talent to continue their training and lead towards a better professional sports career.
Eligibility: Indian sports persons who have represented district level, state-level or national-level teams in their respective sport and have ranked within 500 (national level), 100 (state level), or 10 (district level) may apply for this scholarship. All applicants must have a total family income less than INR 5 Lakhs per annum.
Rewards : Selected sports scholars will be awarded a scholarship amount of INR 75,000 per year for 3 years to manage fitness, healthcare, training, and administrative expenses.
Last Date to Apply : 31-08-2022
Keep India Smiling Foundational Scholarship Programme for Sports persons