Warm Greetings from SS Quizzers,
There is a good news for children who enjoy to put their knowledge to test, we are all set to launch the second edition of Insight Quiz'22 through Online Mode. This Quiz is only open to Students who are:
Currently studying or to be promoted to Grade V, VI, VII, VIII, IX, X This is a pure individual participant quiz.
There is no registration fee.
This is a two tiered quiz: Preliminary round and Finals.
Details of the event:
Event Date: June 05, 2022 (05-06-2022), Sunday Preliminary round: 9:30 – 10:00 am
Prelims answer discussion: 10:10 – 10:40 am
Finals: 11:00 am – 12:30 pm
To register : https://forms.gle/e6gjWSfBx59F9KQG7
Last Date for registration is June 03, 2022 (03/06/2022) – 6:00 PM Details of event:
For queries or clarifications mail us at ssquizzers@gmail.com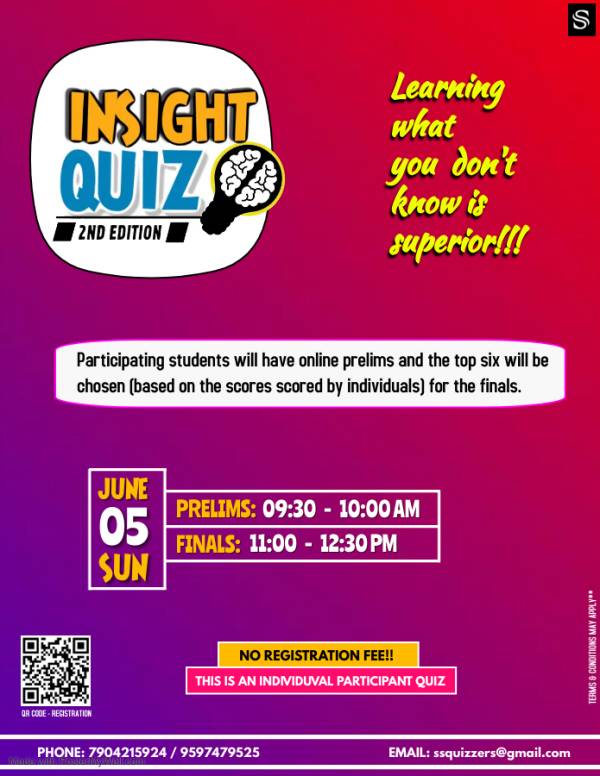 INSIGHT QUIZ 2022 | Free Entry