Hail Institute Summer Workshop.
Communication Skill
Creative Writing Skill
Topics for Workshop
1)Oral Communication Skills Basic Level
Level 1 Grade 2 to Grade 4
Level 2 Grade 5 to Grade 7
2) Creative Writing
Story Writing (Basic Level) + Poetry Writing (Basic Level)
Registration fee Rs.199
Certification
Special Certificate of Excellence in Creative Writing/ Communication skills will be awarded after workshop.
Last date of Registration 27.05.22
Date 28.05.2022 to 29.05.2022
Timings will be informed after Registration
For Registration and Queries contact 8807364014.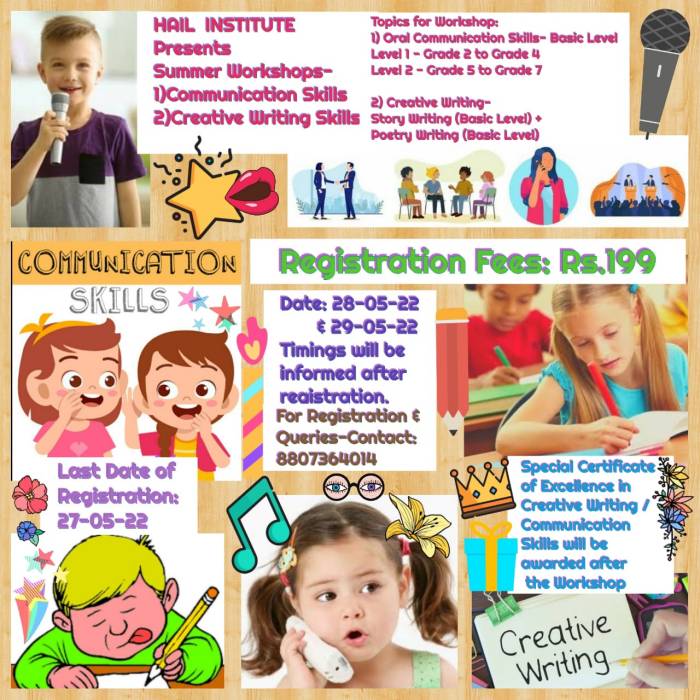 Hail Institute Summer Workshop