FAI Young Artists Contest 2022.
All entries by individuals must be sent to Your Organising FAI Member Country by their deadline and not direct to the FAI or to another FAI member which is not from your country.
The Theme for the 2022 Contest is "Design your perfect aircraft"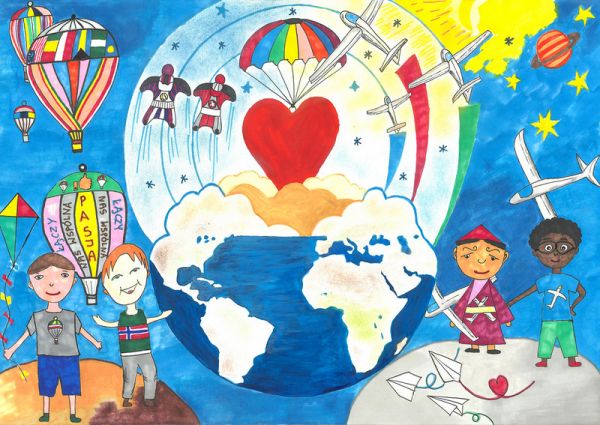 The FAI is particularly concerned with all forms of sporting and recreational aviation, including:
BALLOONING
GLIDING
PARACHUTING
AEROBATICS
HANG – GLIDING and PARAGLIDING
MICROLIGHT / ULTRALIGHT FLYING
MODEL AIRCRAFT
LIGHT AIRCRAFT
HELICOPTER FLYING
SPACE WORLD RECORDS
All entries from FAI members (and not from individuals directly) must be received at the FAI Office at the following address before 1 April 2022:
Fédération Aéronautique Internationale
Avenue de Rhodanie 54
CH-1007 Lausanne
Switzerland
Age Groups: Entries will be judged in 3 classes:
Group I – Junior Category (Date of birth between 1 January 2012 and 31 December 2015).
Group II – Intermediate Category (Date of birth between 1 January 2008 and 31 December 2011).
Group III – Senior Category (Date of birth between 1 January 2004 and 31 December 2007)
Format
The required format is A3 (297 x 420 mm or 11 3/4 X 16 ½ inches) or, if this is unobtainable in your country, the nearest possible equivalent.
Artwork must not be framed or outlined with borders.
Details : https://www.fai.org/yac-contest-rules