Beyond Future Art Prize 2022 | Free Entry.
Open to amateur and professional artists around the world aged 15 or above.
Original Painting, Drawing, Photography, Digital art, Video Art , Short films , 3D Art or Sculpture created after year 2020.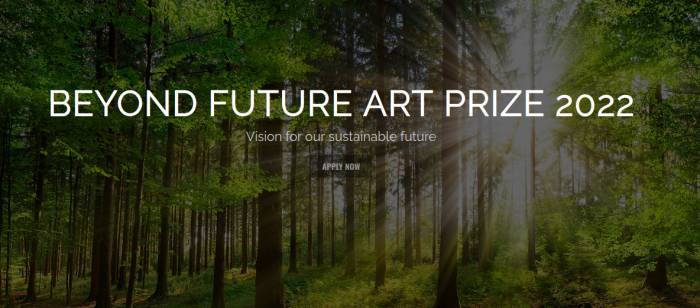 Theme of 2022 : E" embrace?
Why "E" embrace?
Living on this planet, wE share same Earth, same Environment, same homE, and same climate change.
To see all this fortune last for everyone and future generations, we invite artists, wherever you are, to share with us your journey of embracing the beauty of the earth. All possible angles, media, and forms are welcomed.
Details @ https://beyondfuture.art/