Children have an innate love of stories. Stories create magic and a sense of wonder at the world. Stories teach us about life, about ourselves and about others. Storytelling is a unique way for students to develop an understanding, respect and appreciation for other cultures, and can promote a positive attitude to people from different lands, races and religions.
Call for all innovative narrators! Skill Tree would like to create a stage for kids to showcase their storytelling talent through 'The Narrators'-Online storytelling contest. Kids narrate any ENGLISH story of their choice for 3 mins and upload the video. Join us to share the joy of stories and let's welcome the New Year with cheer!
Group A: Age 4 & 5
Group B: Age 6 & 7
Rules and submission link will be provided after registration.
E-certificates to all participants.
Winners get trophies and medals for special mentions.
Last date to register and upload video: Dec 10th before 6pm
Fee: Rs.200
Fee is non refundable and non transferable to other events.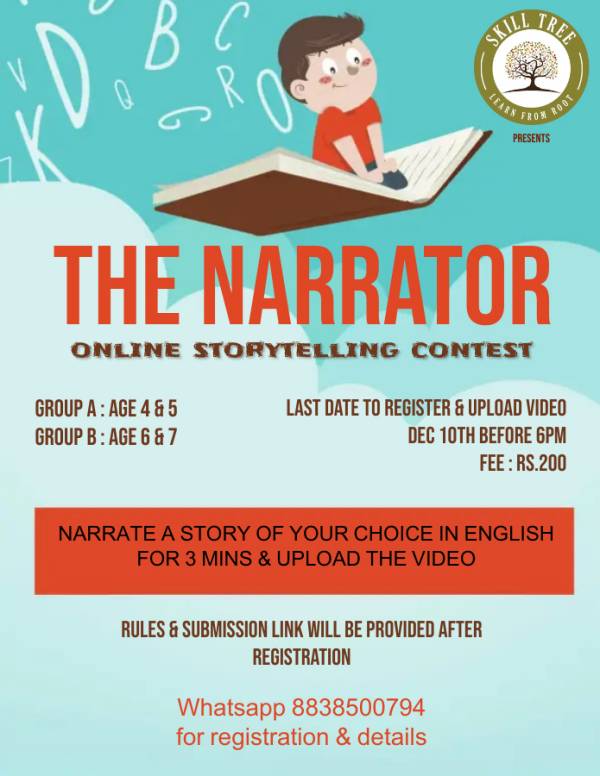 'The Narrators'- Online Storytelling Contest Dec 2021