Ansh Jain, also known as SNP writer, is a teen published author of "The Great Hells of the World: The world of unfortunate creatures", whose age at the time of writing was 13. He has got his write-ups published on many famous platforms like StoryMirror, Inkitt, Reedsy etc. and have won many national and International Competition. He is designated as the literary captain and ambassador of StoryMirror.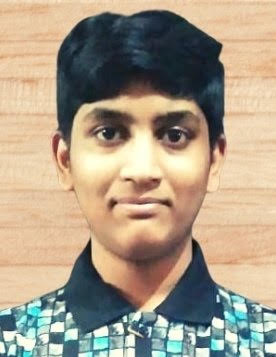 He has been an editor for around 3 months in Weaver Magazine of Monomousumi. He worked in around 30-40 anthologies. He also got approved by Vajra World Records, International Book of Records, Champion Book of Records, India Book of Records for a young author and is an Asia book of records holder, entitled as GRANDMASTER. His mission is to motivate and inspire the people and he does this by running a YouTube channel.
His hobbies are reading, writing, studying and much more.. He has collected around 200 certificates till this age. He has an official website and YouTube Channel where he keeps updating his works and writes really amazing and motivational quotes. He is also published in newspapers as a winner of Foxclues India Prime Awards 2021 in Hindustan Times, DailyHunt, Spotlatests and many more.
YouTube: https://youtube.com/c/anshjain
IG Handle: @snpwriter_infinite6627