This Summer being so hot and struck at home without vacation, lets swot up on various countries and facts. With hundreds of countries around the world come hundreds of capital cities-all of them equally interesting.
World Quiz is a fun summer trivia to test your travel knowledge in identifying the capital,continent and currency of a country. Are you ready to beat the heat?
Group A: Age 5 & 6
Group B: Age 7 & 8
Group C: Age 9 & 10
Contest will be conducted via Zoom.Study material and rules will be provided after registration. Winners get trophies. E-certificate to all participants.
Slot starts from May 15th, 2021. No separate slot for absentees.
Last Date to register : Until slots available
Fee : Rs.200
Fee is non refundable and non transferable to other events.
For contest details and registration whatsapp 'WORLD QUIZ' to 8838500794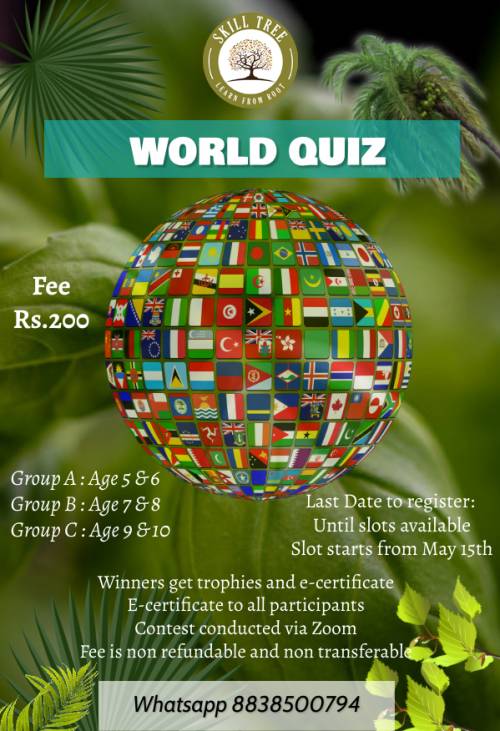 Skill Tree World Quiz May 2021