I am Harshida P Kumar, a a Carnatic Vocalist who is passionate about Traditional Music with over 6 years of experience in learning and 1 year of teaching. I love to teach kids the traditional values of traditional art with fun filled ways and appreciate them for their uniqueness.
As a Carnatic vocalist I know it's not just an art form but also the backbone for a perfect healthy life. Constantly practicing carnatic music and slokas will improve your voice and health as well..
I have learnt Carnatic Music from Mangalagowri who is a deciple of great Music Legend Sri.Bala Murali Krishna. She thought me the secrets of getting a pleasant voice and how to get our voice modulation to sing in higher tones without stress. Music is always a relaxing therapy which helped me a lot to overcome tough times. Love to spread the positivity in the air
I blend music knowledge to give a perfect understanding of talas and swaras to accompany the feelings and emotions that we can Express through carnatic. I am a kind teacher and a perfectionist. Students love to learn from me.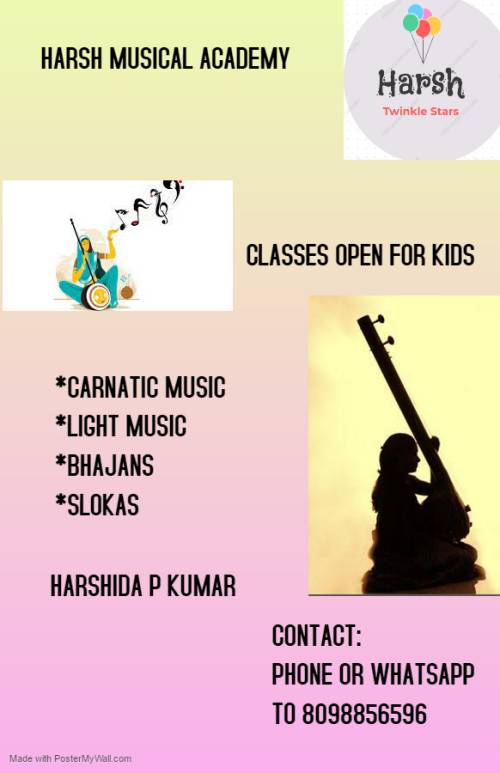 Harsh Music Academy Online Music Classes