Online Solo Dance Contest (March, 2021) by Art Dream Express Studio.
Click on the respective age group's link for more details as per given in https://www.facebook.com/101529708278951/posts/238746674557253/ or https://youtu.be/47AwfQeFAs8
Participant can perform any form of dance of their choice . Duration requirements are provided in respective age group's link as per given in the above links .

Please take the student's performance as a single take without cuts and edits in the video .

Last date for registration and submission is March 23 , 2021 .

Results will be declared on or before April 3 , 2021 in our YouTube channel . Participation & Winner E-Certificates will be sent to your registered email addresses.

Winners will be awarded with exciting cash prizes and e-certificate .

Cheers, The Art Dream Express Studio team.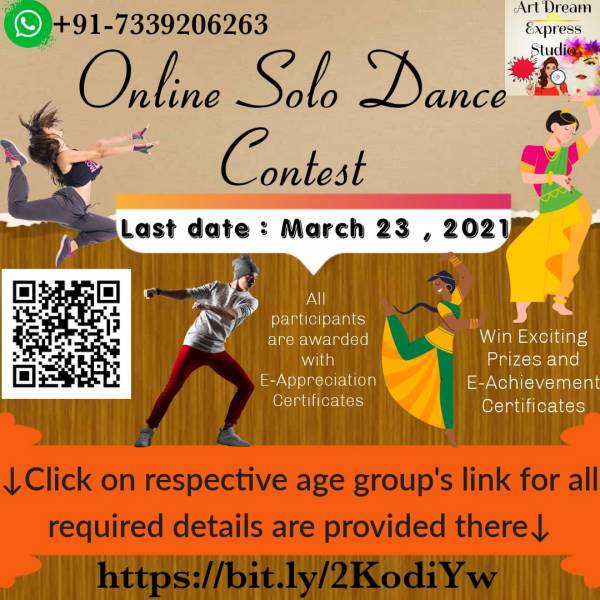 Online Solo Dance Contest (March, 2021) by Art Dream Express Studio