Shanker Art Foundation invites children to participate in Online Children Art Contest. FAUNA '21 (Collage Making Competition).
Topic/Theme : FAUNA '21
The competition is open for children of Classes Preliminary to Senior Secondary.
Registration Fee : INR 200
Online registration Till 31 March 2021 (https://www.townscript.com/e/fauna-21)
WhatsApp Summation on or before 15 April 2021.
E-Certificate of Gold Award, Silver Award, Bronze Award and Commended Awards for Winners of the cutest
E-Certificate of Participation for all the Participants.
For Complete Details : http://childrenartcontest.com/fauna-21-collage-making-competition/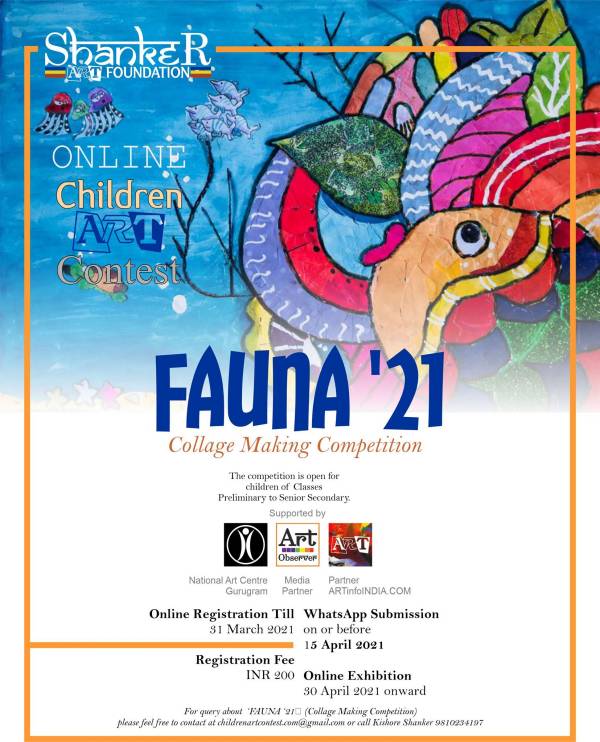 FAUNA '21 (Collage Making Competition) By Shanker Art Foundation & Children Art Contest