KIDOOS PRESENTS READ-A-LOUD Competition.
**Take a 2 min video of your child reading aloud their Any favorite book and forward it.
Eligibility:
Group A: 4 yrs & 5yrs
Group B: 6 yrs & 7yrs
Group C: 8 yrs, 9yrs & 10yrs
Reg Fee: Rs.150 ( non-refundable and non-transferable to other events)
Last date to register: Feb 15th 2021
E-certificates to all participants.
Winners will get trophies.
For More Details Whatsapp: 9515650093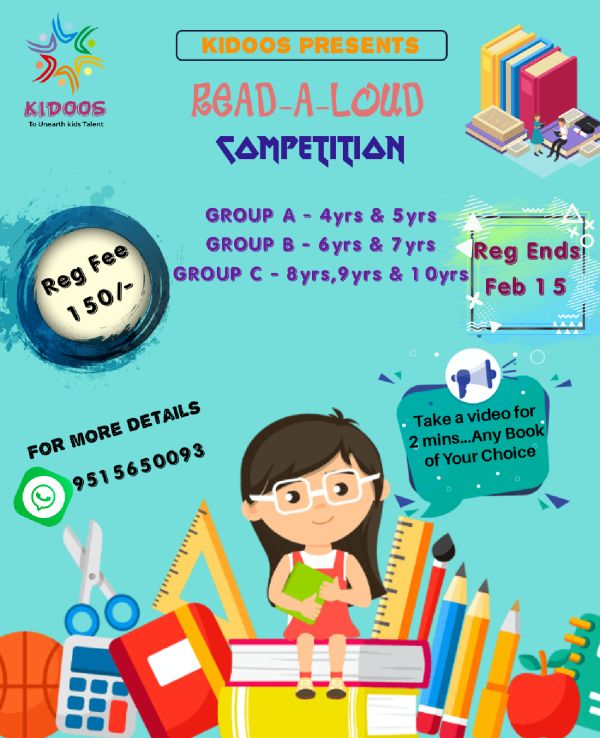 KIDOOS PRESENTS READ-A-LOUD Competition