Greetings To All!!!Welcome to our Enchanting kids Spectacular Kids contest..
Send any 1 extra-ordinary talent video of your kid (singing, dancing, drawing, painting, art and craft, thirukural recitation, speech, Vegetable Carving, telling capitals of different states and countries, identifying Flags or any other extra-ordinary talent of your kid).
You should send 1 video max 4 minutes
Age-3 to 10 years
All 3 Winners get both trophies and medals(Spectacular Kid Award)
WhatsApp-8098477361
Gpay-8754463907
Last date-Feb 25th 2021
Results Feb 27th 2021
Reg Fee -Rs 200
COMMON KIDDOS LETS ROCK THE FLOOR!!!!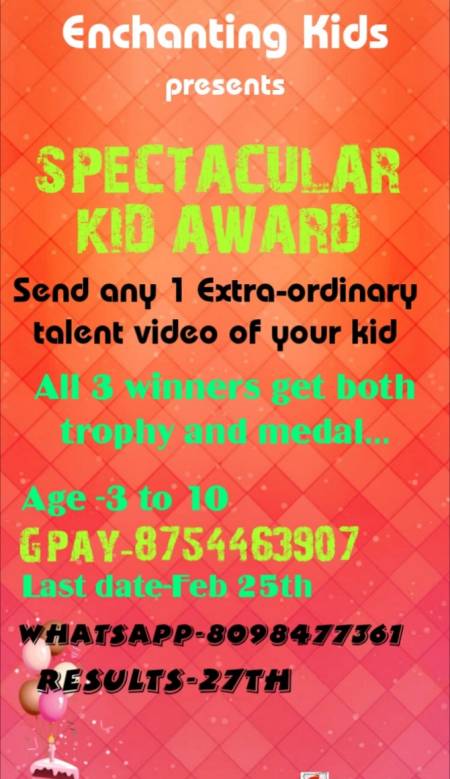 Enchanting Kids Spectacular Kids Contest Feb 2021