BORN TO WIN KIDS Proudly presents
CUTE MOM & CUTE DAUGHTER/SON Women's day photo contest.
Contest open to all age groups.
Reg fee : 50 RS
Gpay : 96000 95150
Last date to Register : 7th March'21
Results on : 8th March'21
Cutest picture will get Cash prize.
All participants will get Participation Certificate.
Have to share picture of Mom & Daughter/Son wearing same dress Code or Color or Theme or Pose.
WhatsApp for queries : 96000 95150.
Strong Is The New Pretty – Happy Women's Day.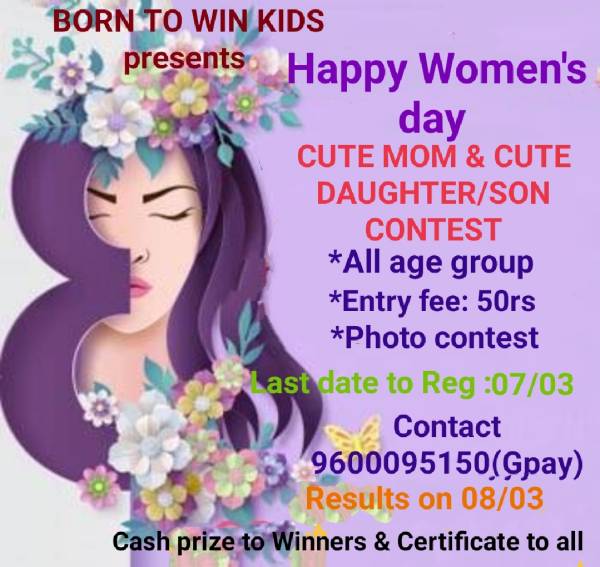 CUTE MOM & CUTE DAUGHTER/SON Women's Day Photo Contest