Hello Parents,
HARSH TWINKLE STARS proudly presents DRAWING online contest 2021.
THEME: Innovative Happy Schooling
it is a global platform to express your kids talent.
whatsapp@8098856596 for registration/queries
age limit:4 to 13
reg fee:Rs 250/-
registration ends:26 Jan 2021
last submission:28Jan 2021
2 winners are based on likes and 1 will be jury.
all participants will receive trophy .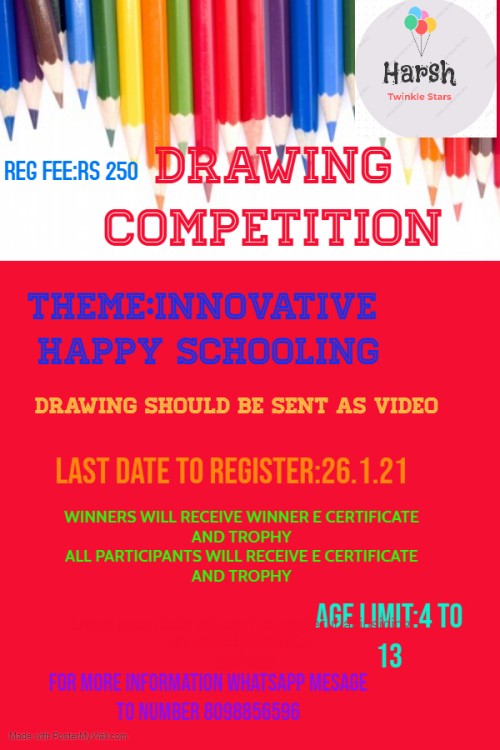 HARSH TWINKLE STARS Presents Drawing Online Contest 2021