Entries Open for Sparkling Imagination 2020 by Picasso Art Contest.
Age: 6 to 19 years
Painting on any subject or theme is accepted . Any color | Any size | Any Theme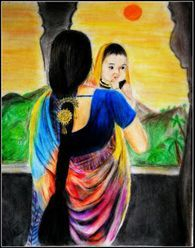 Apply Online | Simple Process
Only one entry is allowed per artist. Multiple entries are not allowed.
Entry Deadline: 10 December 2020
There is NO entry fees. It is FREE to enter.
For more details visit https://www.picassoartcontest.com/sparkling-imagination
E-mail: picassoartcontest@gmail.com
Call or WhatsApp: +91-9904558777, +91-7878489661