Akbar-Birbal, The Woodcutter and the Axe, The Hare and the Tortoise. These evergreen tales contained morals so strong, they are narrated to this day. Does your child find them equally delightful? Then give them a chance to narrate these tales! Sign up for Storytelling Challenge Level 1.

Reading from a book, paper or screen is allowed. The Challenge will be conducted live amongst a group of 6-9 participants over a video-call with instant results. Top 3 win exciting prizes and move to Level 2 where the competition gets even more interesting!
Register now @https://www.melio.co.in or call-whatsapp us at 9686534166.
Venue Address: Online Competition via Zoom.
Age Group: Grades 1-6
Event Date: 20th November 2020.
Timings: 3-9 PM IST
Registration Deadline: 19th November, 3 PM or till slots are available
Event Fee: 299 Rupees
Book Tickets/Registration: https://www.melio.co.in
Contact Person: Gunjan Shah
Contact Number: 9686534166
Email Id: support@melio.co.in
Website: www.melio.co.in
Facebook Page: https://www.facebook.com/OfficialMelio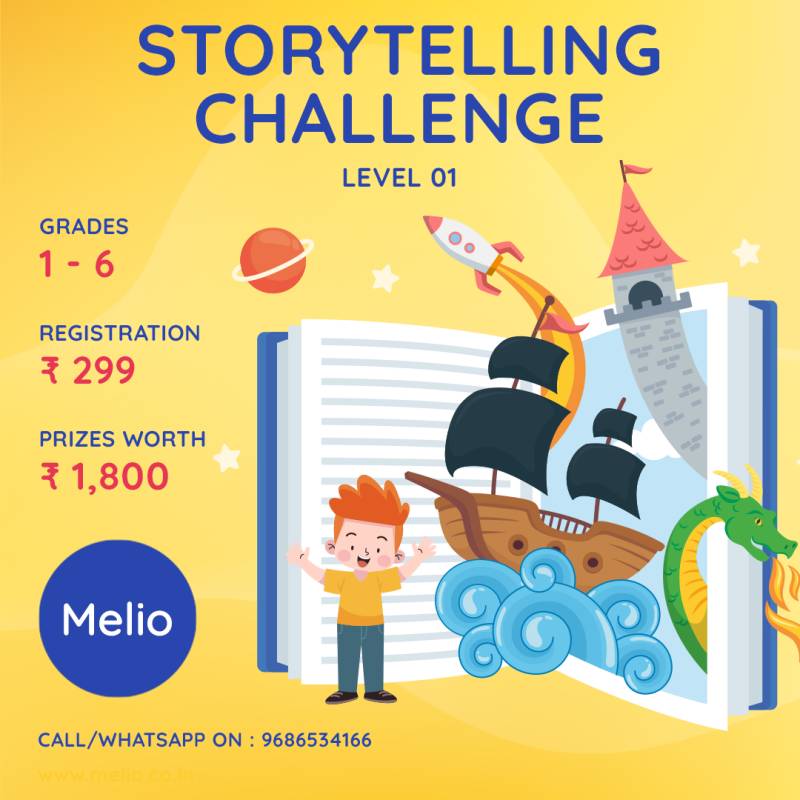 Storytelling Challenge Level 1 at Melio