Virtual Essay competition 2020 By Parampara's – ' PARAMPARA ' 2020 ESSAY COMPETITION
CATEGORIES:
1st to 4th [ Flower / Christmas ] (minimum 1 page)
5th to 7th [ City life / Village life ]
8th to 10th [ Health and Fitness / Life with gadgets good or bad ]
11th to 12th [ Wastage of food / Environment and Development ]
TERMS AND CONDITIONS:
Use A4 sheet, blue / black pen.
Minimum 500 words should use. Minimum 2 pages.
Registration fee 100/-.
Last date for registration 5.12.2020.
Send essay in pdf format on or before 10.12.2020.
Send participation details [Name, Age, Class, Moblie number,Address]
If the winner is outside of Tamilnadu courier charge will be extra.
Results will be announced on 15.12.2020.
For registration and entry fee details message in whatsapp. Once paid not refunded.
Judges decision will be final.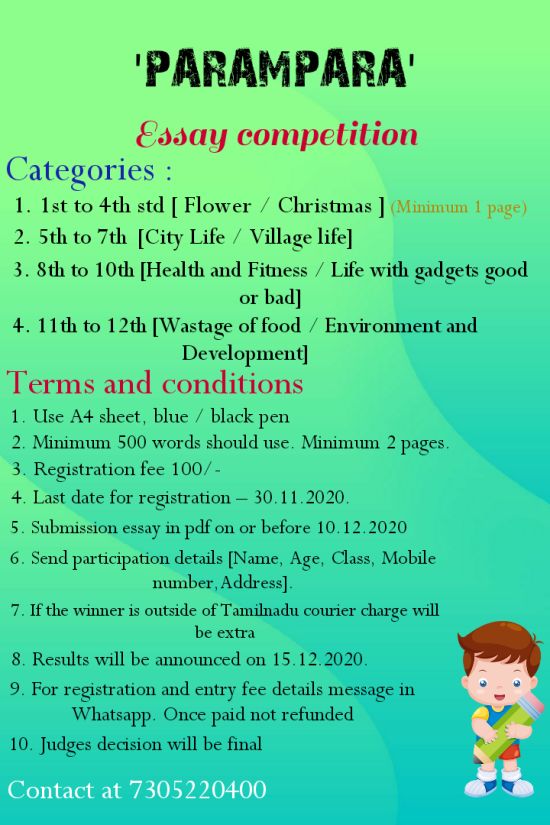 Parampara's Virtual Essay Competition 2020