Deepavali Greetings from Fables N Tales!
As we are getting into the festive mood, let's have fun with the stories associated with Deepavali.
The fascinating tales of Deepavali will be narrated in our weekend storytelling session.
Let us make this festival extra special with Song, Story and Craft!
Date : 7th (in English) and 8th(Bilingual) Nov, 2020
Time : 10.30 – 11.30 am
Age : 3+ yrs
Fee : Rs.100/-
Gpay and share the receipt to Banumathy @ 8056050606 to get the link to join the session.
Looking forward to seeing you this weekend!
Don't miss the fun with!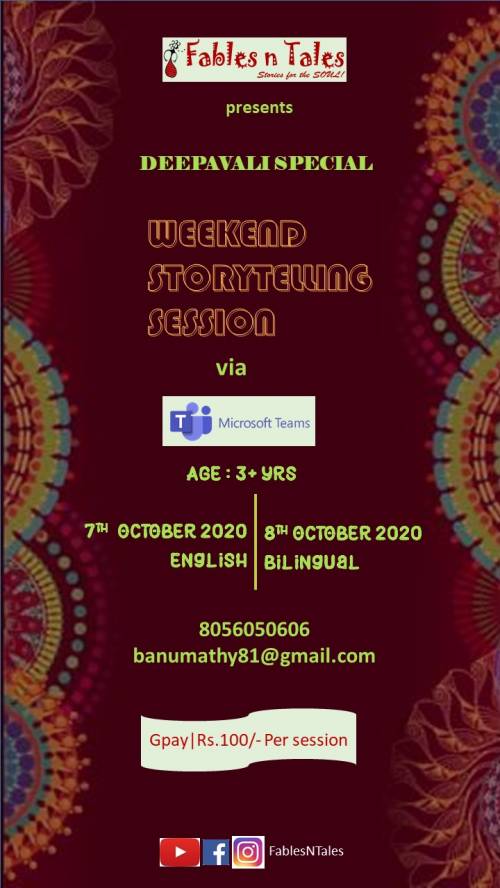 Deepavali Special Weekend Storytelling Session