YoungTalento conducts Author, Talento Stage and Festive Colors Contests for November month.
1. Author – Story Writing Age Group : 3 to8 , 9 to 15
YoungTalento welcomes all writers on this season to show thier writing skills. Write your own story of any theme and upload an image of it. Let the creativity flows and we are waiting to see your creative writing
Contest Details : https://www.youngtalento.com/contests/Author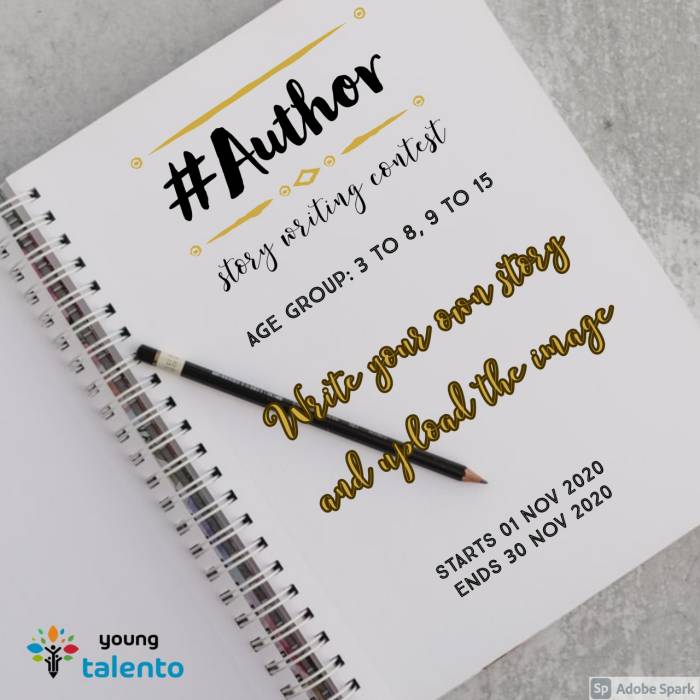 2. FestiveColors – Rangoli contest – Age group 10 to 60
Rangoli is an art form, originating in the Indian subcontinent, in which patterns are created on the floor or the ground using materials such as coloured rice, coloured sand, quartz powder or flower petals.
YoungTalento gives you an opportunity to show off your Rangoli skills this month. Yes, this season we have our FestiveColors contest on and we are more than excited to see your colourful performance.
Contest details : https://www.youngtalento.com/contests/Rangoli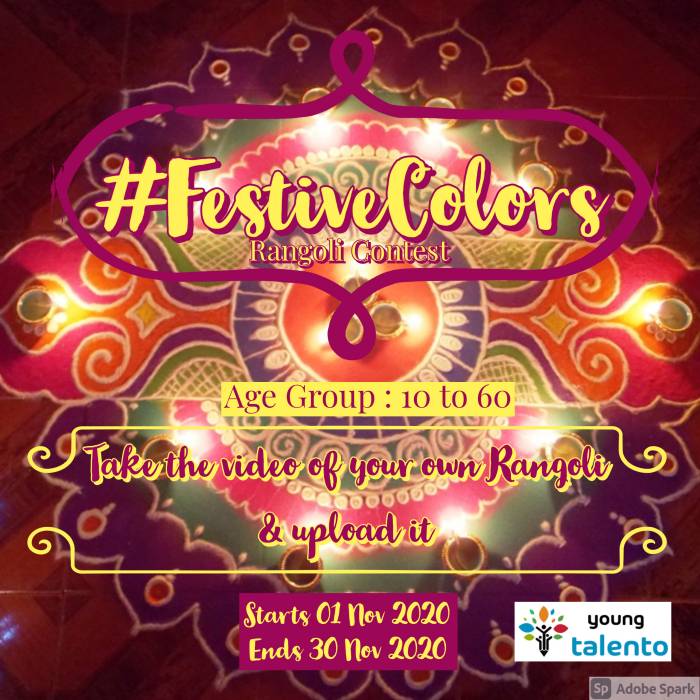 3. Talento Stage : Any talent Age – Open to all
YoungTalento encourages all talented kids to showcase thier talent. This Month we have a TalentoStage contest where you can showcase any of your talents. We are open to the theme and the talent you want to share with us. we are eagerly waiting to see you all here.
Contest details : https://www.youngtalento.com/contests/TalentoStage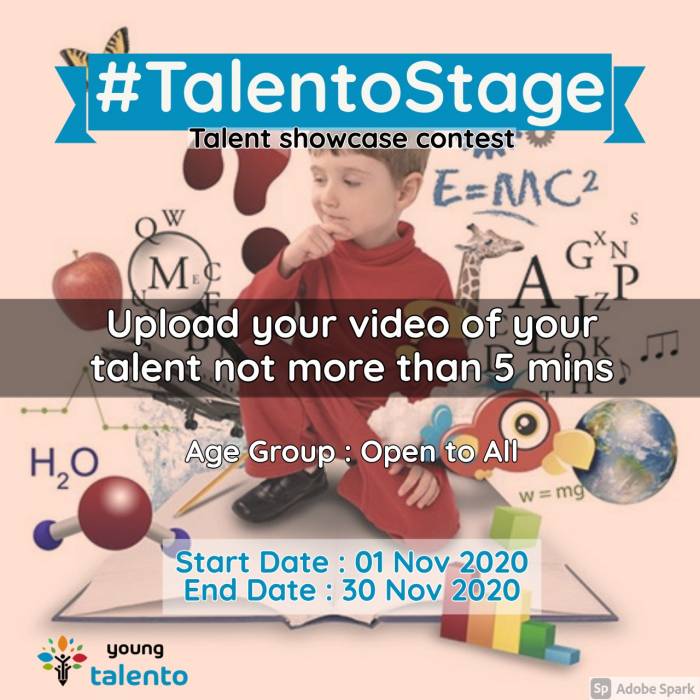 Author, Talento Stage and Festive Colors Contests by YoungTalento