On the Occasion of Diwali ARAM 360° conducts
1. Coloring (2 to 5 years)
2. Drawing (6 to 18+ years – kindly check the age category in the flyer)
3. Rangoli with Diyas (Mom & Child)
4. Diya Painting (Mom & Child)
Topic: The Festival of Lights
Entry Fee: 200/- per Event
GPAY / PayTM and Enquiries to 9551539955
Kindly send the payment screenshot to
9551539955
and get the register number from ARAM 360.
Therefore Entries without our registration number (which we will assign) will not be considered for the competition.

Please upload your entries as clear image/video to
aram360.blogspot.com
Last date of Registration and Submission: 25th November 2020.
Result to be announced on 29th November 2020.
All Participants receive E-Certificate and Medal.
Winners in each category receive E-Certificate and Shield.
Prizes to be couriered by 10th December 2020.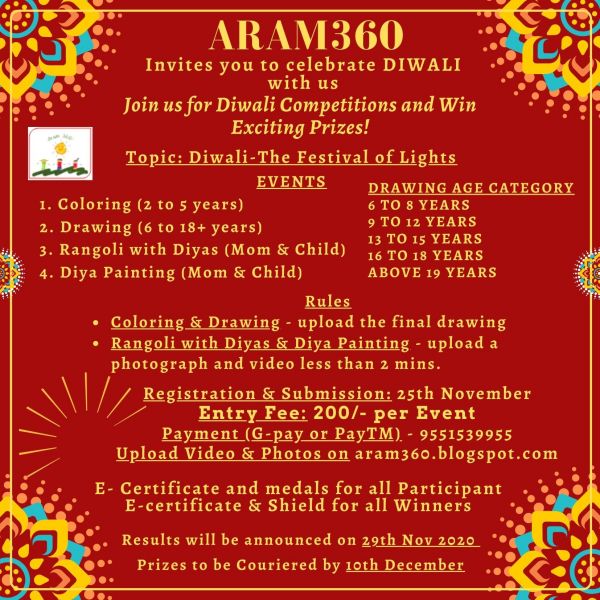 ARAM 360° Diwali Competition 2020