Art contest for Global Indian Community.
This is a unique drawing, painting and art competition for the global Indian community. These are overseas Indians or people of Indian origin, who are out India for study or work. Khula Aasmaan invite everyone in their family to participate. This will be an annual contest. Draw and paint to be part of this global project for a better and brighter future for humanity.
There are 4 age groups – below 5 years, 5 to 15 years, 16 to 25 years, and above 26 years.
The submission is online, 24 x 7. There is no entry fee. You can draw or paint on any theme you like and use any medium of your choice. Digital art submissions are welcome.
The contest opens on Dussehra (दशेहरा), October 25th, 2020 and closes on December 31st, 2020.
Full details of this contest are available on the website https://www.indiaart.com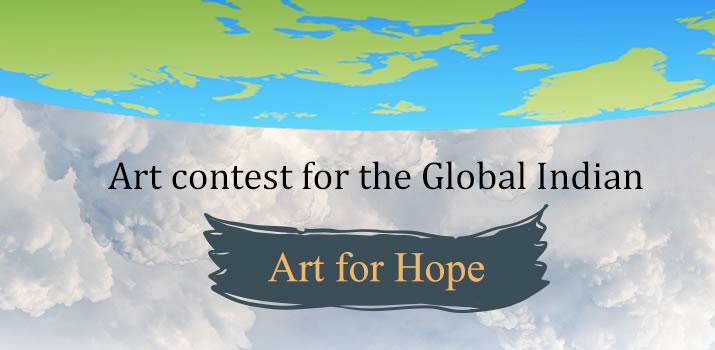 Unique Contest "Art for Hope" for Overseas Indians