Let's meet Tiny Talent Arjun N Reddy from Bangalore. His proud Mother Ms. Navitha says about her son's achievements.
" It all started in this quarantine period, we were running out of activities to keep kids busy, I thought of introducing kids to jigsaw puzzles and we brought few puzzles according to their age to both of them. Arjun was very keen in solving jigsaw puzzle and he developed interest in it. He would just sit in one place and repeatedly tried to solve them.
His determination was strong to solve it. He even inspired his younger brother to solve them. And they both created a world record by solving the jig saw puzzles.
Arjun is now awarded as the Fastest kid to solve world map puzzle of 105 pieces in 8mins 15secs.
His achievement was applauded by his teachers, friends and family. I must say this "His pre school teachers Mrs. Bhavani had taught him to be determined, self confidence, push himself to achieve goals and even guided him to be a champion. I Thank her from the bottom of my heart.
My advice to all parents, Encourage and allow kids to do what they love or follow their passion. "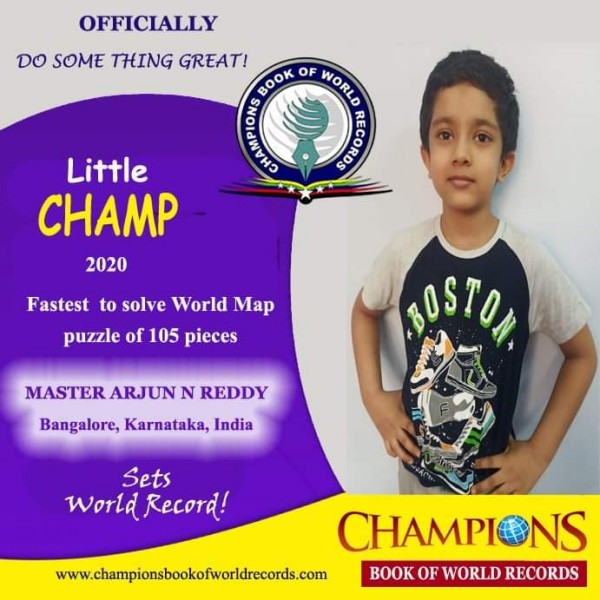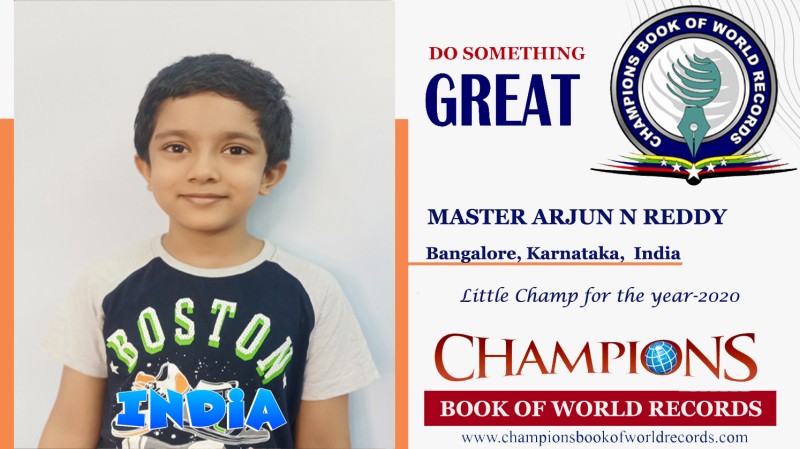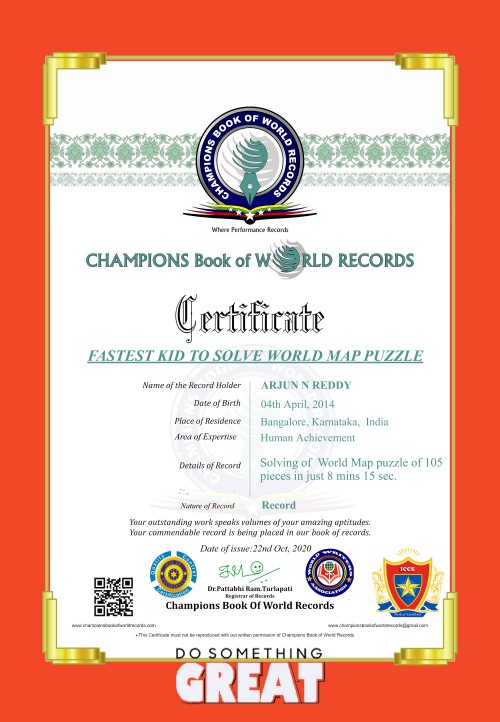 Tiny Talent Arjun N Reddy from Bangalore