Tiny Talent – SHEIK IMRAAN, 8years old is studying in 3rd std Rishs international school Mangadu, Chennai, Tamilnadu.
Sheik Imraan's Father is proud to say
" He is a very talented and intelligent boy. From his childhood, his thinking capacity was very fast and energetic. He always have more enthusiasm in academic and sports area.
We as parents Motivated him in a right way to balance both in Academic and sports. Specifically, his main talent is fast thinking and grasping power..
He had a keen interest in chess game. This helped him to more to achieve many things in his life..
imraan's aim is to become a scientist. Self assessment was within himself, which helped him to travel success in his journey..
At this young age, Imraan has set his goals high and brought laurels and recognition not only for himself but also for his school..
Imraan always told to meet viswanathan anand sir and play with him and will get grand master award..
Achievements of Imraan as follows.. Imraan won 4th place district level online chess.. From April to September 2020 every month he participated online chess inter level he won first ,second place..
In Olympiad also he got prizes. In English, Tamil, Hindi recitation he won prizes"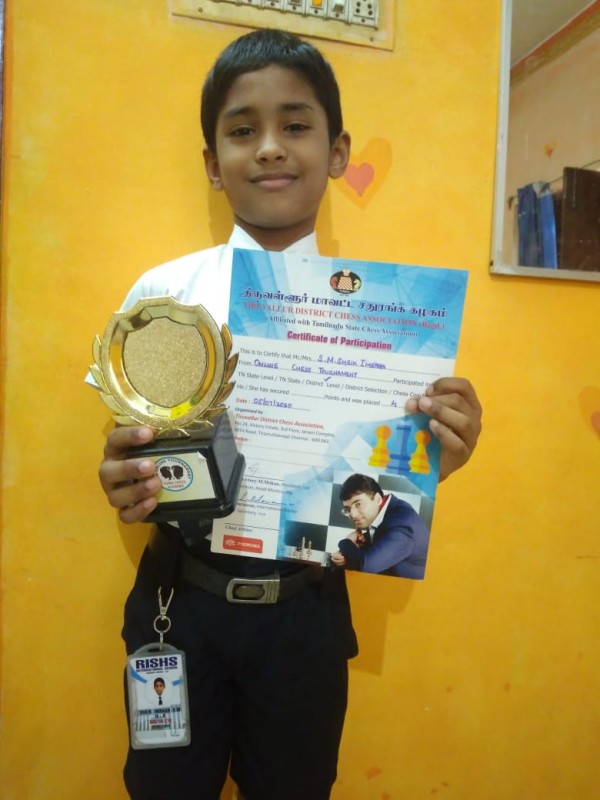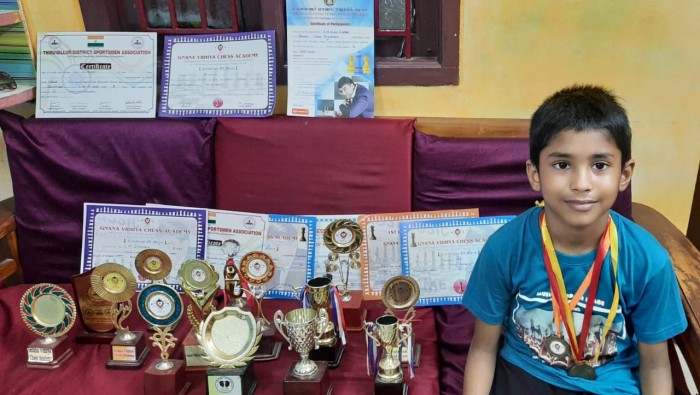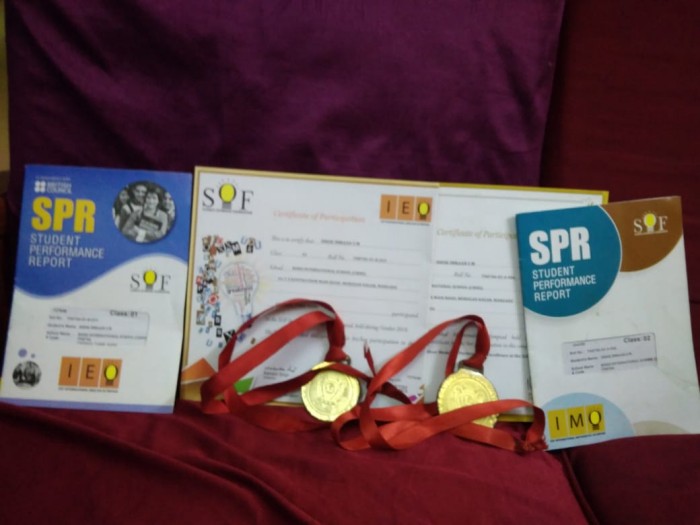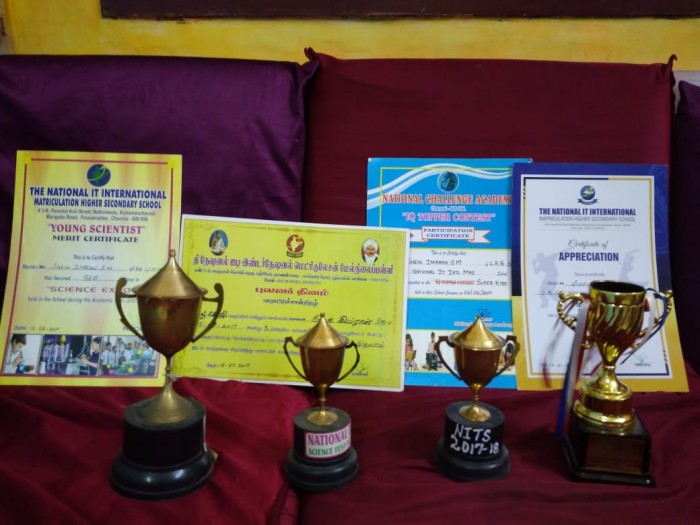 Sheik Imraan | Multi Talented Kid, Chess Champion