ONLINE READING COMPETITION Organised by NannyKiddiesWorld.
A Book is an event in our life. Reading gives us someplace to go when we have to stay where we are.
Category A – Grade 1 & 2
Category B – Grade 2 & 3
Category C – Grade 4 & 5
REGISTRATION OPEN : 200/- . Last date for registration : 15th October
Please Use the URL below to know the rules and regulations of the competition
and download the registration form which has the payment details as well.
And send the required details to the whatsapp number : 7550240433
https://nannykiddiesworld.com/events
Logon to the above website and download the registration form for registration.
Contact Number : 750240433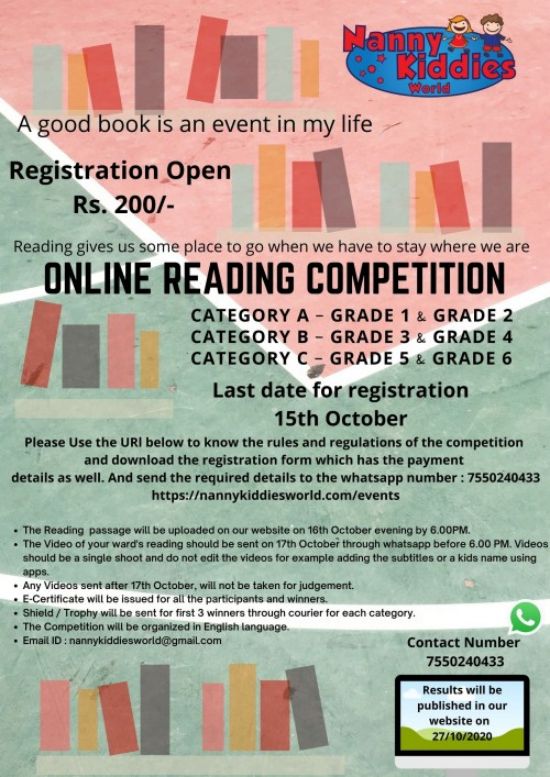 Website : www.nannykiddiesworld.com
E-mail : nannykiddiesworld@gmail.com
REGISTER NOW !! ALL the best !!
ONLINE READING COMPETITION Organised by NannyKiddiesWorld