1. MyCartoonStar – Drawing Contest
Every child will definitely have a favorite cartoon character and most of the times they can't resist replicating their favorite cartoon character in their drawing. Exactly why this time our drawing contest is based on the theme of Cartoons. So kids, are you ready to show the world your favorite cartoon character through your art?
Submit a picture of your favourite cartoon character
Details : https://www.youngtalento.com/contests/drawing-contest-4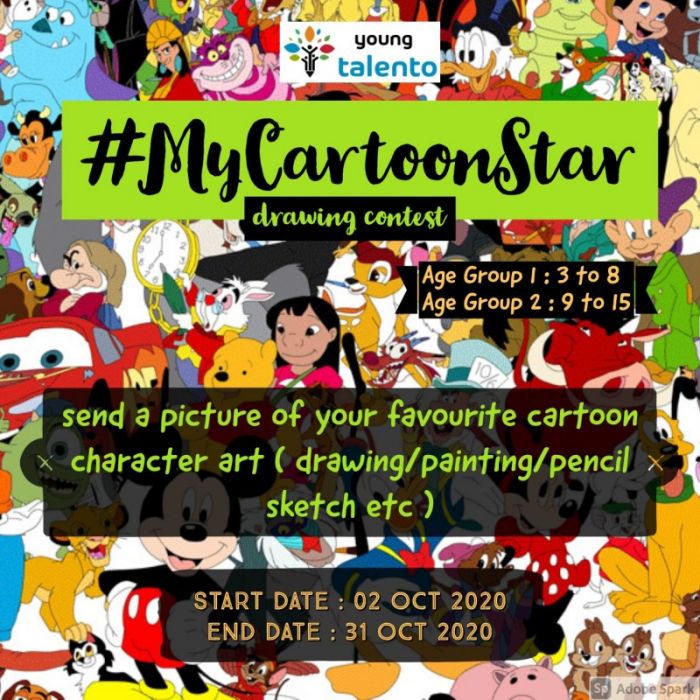 2. CarvetheArt – Vegetable/FruitCarving
YoungTalento proudly presents a Vegetable/Fruit Carving contest this season to expose your creativity. Be it simple or elaborate that require a lot of skill and practice, create a food art by carving one or more vegetables/fruits. We welcome all sorts of interesting and artistic creations from you.
Submit a video of your vegetable/Fruit carving
Details : https://www.youngtalento.com/contests/vegetable-art-1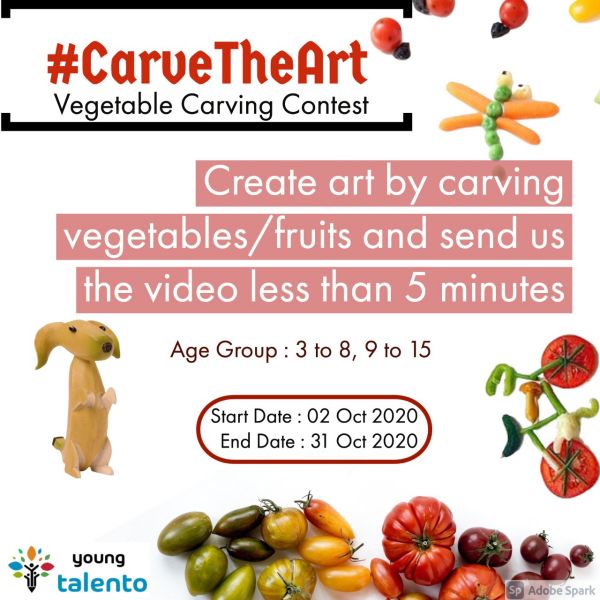 MyCartoonStar and CarveTheArt | YoungTalento October Month Contest