BrainiaC International Gk Olympiad 2020.
Class 1- 8 Fess:150/- outside India ( $8)
Brain Booster Olympiad
For Kinder Garden
Peony- 2 yrs -3.5 yrs
Tulip- 3.5 yrs-4.5 yrs
Cosmos- 4.5 yrs-6 yrs
After Registration Login ID will be given within a week. Student Can take both demo and real exam on or before 31.10.2020.
Contact: Redeemer Talent Academy , 7708544003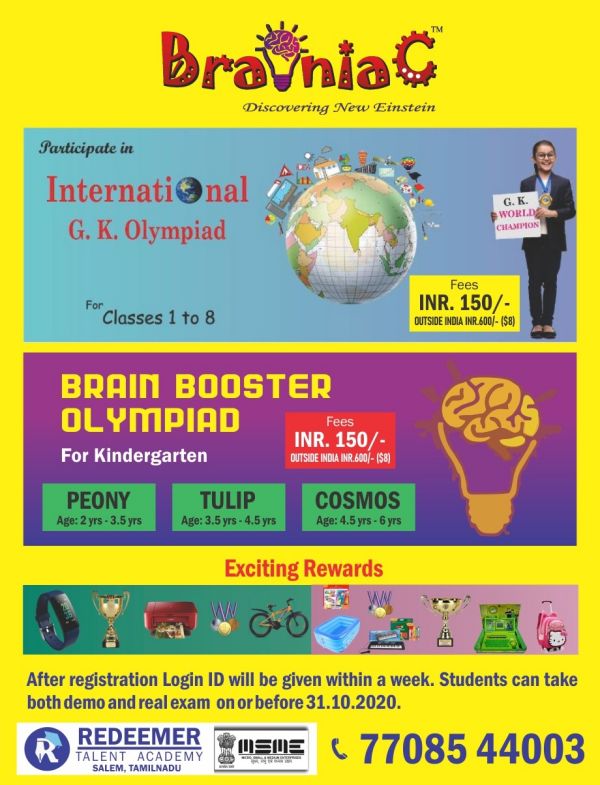 BrainiaC International Gk Olympiad 2020