upload your submissions, get votes and win the contests.
In addition to social winners, we have Talento winners which will be selected by judges based on the talent.
We have 3 innovative contests for this month
1. Picasso – Drawing contest
Are you an ardent lover of nature and always find yourself wanting to replicate its brilliance through your art? Then you must contest in our drawing contest this month #Picasso, themed nature. We are very eager to see your portrayal of nature through your art.
Contest details : https://www.youngtalento.com/contests/Picasso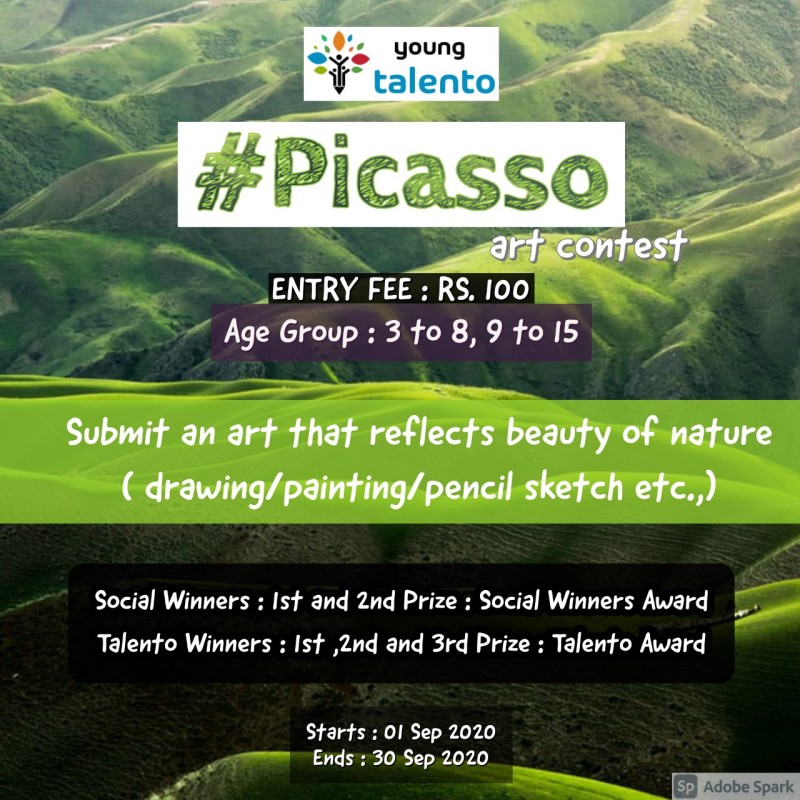 2. Dressup – Fancy Dress Contest
We, at YoungTalento, are hosting #DressUp this contest season which is an open themed online fancy dress competition giving a virtual stage for your kids. Children can dress up in their colourful costumes of their choice and speak a few sentences on the character that they are depicting.
Contest details : https://www.youngtalento.com/contests/Dressup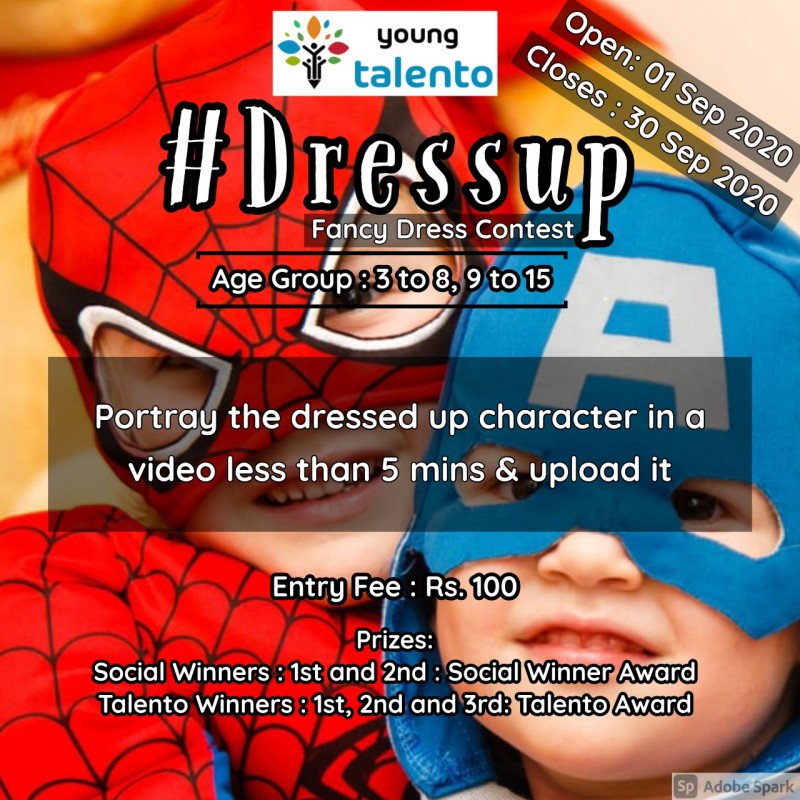 3. SpotLight – Jr. Actor contests
We have a contest this month at YoungTalento, to bring all junior action stars to spotlight. What you do all along for fun can actually help you win this contest. To contest at our #SpotLight contest, all you have to do is enact your favourite movie scene or deliver your favourite movie dialogue or re-create a comedy scene and upload a video of the same at our website. Lights, Camera, Action. Let the acting begin.
Contest details : https://www.youngtalento.com/contests/SpotLight