Hello!
"One Day One Story S9" initiative by Pratham Books.
Free Event! Participation by prior registration only
One Day One Story S9 – An initiative by Pratham books to celebrate World Literacy Day, year after year!!
Register now to listen to the two lovely stories of this year
"Angry Akku"
"The Girl Who Could Not Stop Laughing"
and
"The Elephant Bird" from the previous years!!
What's great about this event?
Three stories in three flavours shared by storytellers Vasugi, Banu and Ambuja. Of course not to mention the fun interactions too !!
On 8th Sept – 2020, @ 6-7 PM on Zoom!
To register to be part of this bilingual celebration
WhatsApp your phone number & email id to:
9962527135 | 8056050606 | 9840118590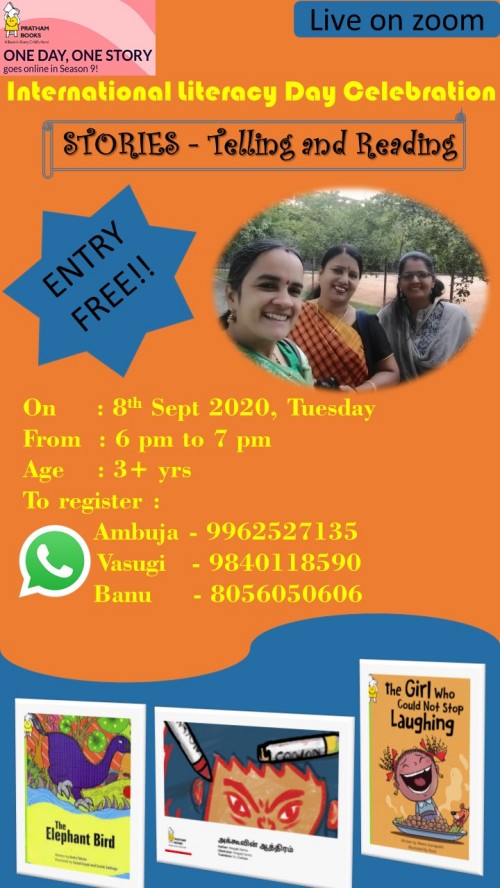 Storytelling Session – One Day One Story S9 – An initiative by Pratham books to celebrate World Literacy Day