SmartStars My School Art Participation Program.
Use your creativity to paint or draw YOUR SCHOOL. No limits, Paint or Draw whatever you like about school. It could be your teacher (s), your school building, your friends, your playground, your classroom, your school bus or more.
To submit your entry take a good clear photograph of your artwork , give it a title and description and complete the form and submit!
https://www.smartstars.com/my-school-art-participation-program
There should be no photograph of the child themselves. On submission, there will be a confirmation on the screen about the receipt of the entry by SmartStars.
Entry should be submitted between the dates : from Sept 5, 2020 to October 2, 2020 .
There is NO ENTRY FEE .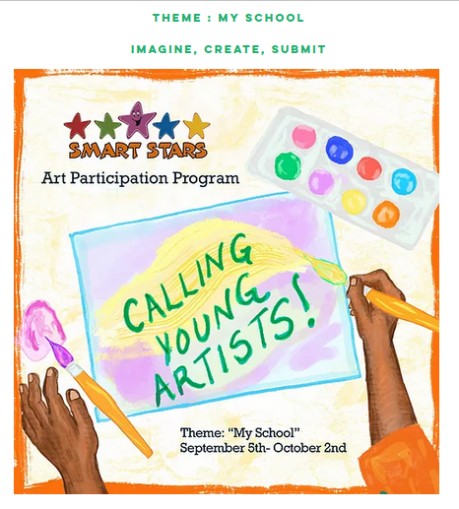 SmartStars My School Art Contest Program | Free Entry Online