Sanjay Arunkumar is a 6 year old boy studying grade 1 at Capstone High School, Bangalore,Karnataka, son of V.B ARUNKUMAR and M.SUBHASHINI.
1.He set a record of reciting names of all capitals of sovereign and non- sovereign territories of India in INDIA BOOK OF RECORDS on August12, 2020.
2. He was titled as a GRAND MASTER by ASIA BOOK OF RECORDS.
3. He was nominated and selected for the award of a CHILD PRODIGY by WORLD BOOK OF RECORDS.
4. He is a RECORD HOLDER of NOBLE BOOK OF RECORDS.
5. He won SILVER MEDAL in KARATE KARNATAKA STATE CHAMPIONSHIP.
6.He secured RANK 1 in NATIONAL LEVEL SEEK OLYMPIAD for the subjects ENGLISH and MATHS.
7.He also completed WHITEHAT Jr ARTIFICIAL INTELLIGENCE CODING CURRICULUM.
8.He was awarded STAR PERFORMER AWARD in identifying nearly 50 world countries NATIONAL FLAGS conducted by LITTLE LEARNERS.
9.He also secured UNIQUE KID AWARD by AWESOME KIDS.
10. He secured GLOBAL RANKING in WORLD ENGLISH OLYMPIAD.
11.He was awarded SPECIAL PERFORMER AWARD and received MEDALfor winning drawing competition based on the theme DEFORESTATION.
12.He also won FIRST PRIZE in FANCY DRESS competition conducted in his school.
13. He also won SILVER MEDAL in the RELAY RACE conducted by his school.
14.He also participated in drawing competitions conducted by SURYAN FM VARNAJALAM and KALVISOLAI TV of TAMILNADU GOVERNMENT.
15.He also participated in FANCY DRESS and DRAWING competitions conducted by R&H CREATIVE SOLUTIONS and AWESOME KIDS.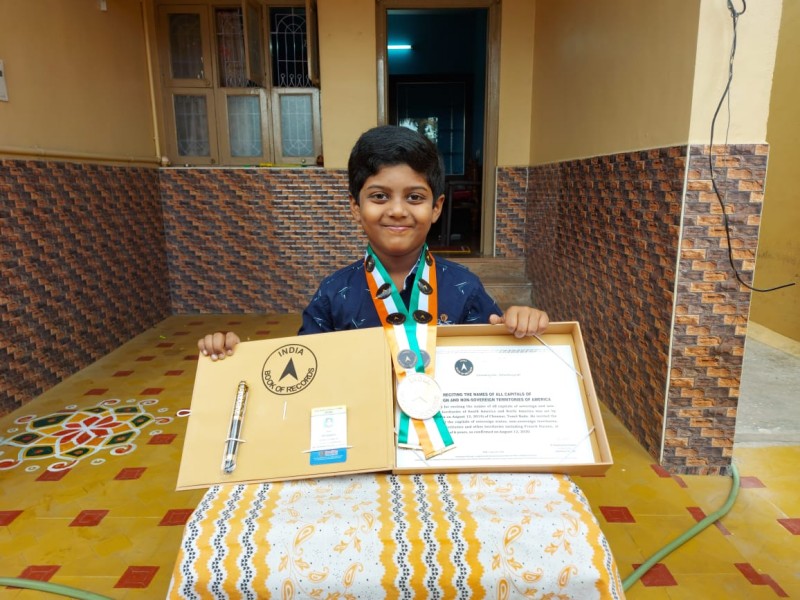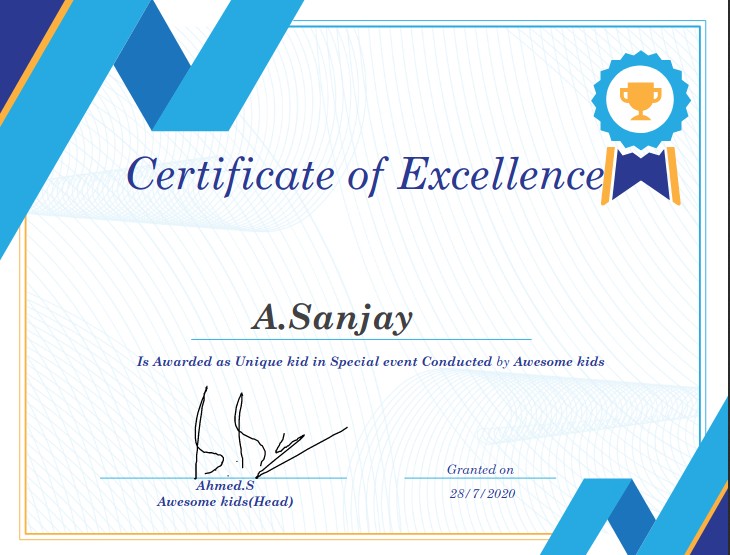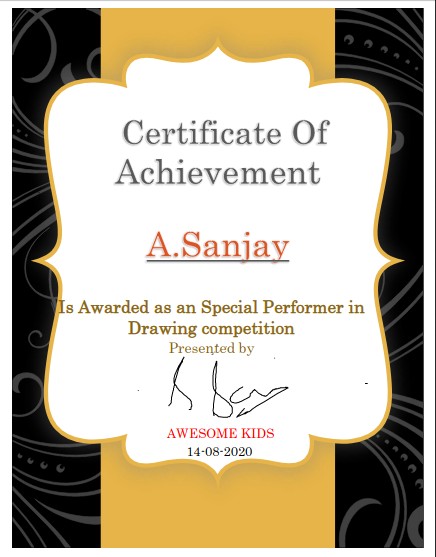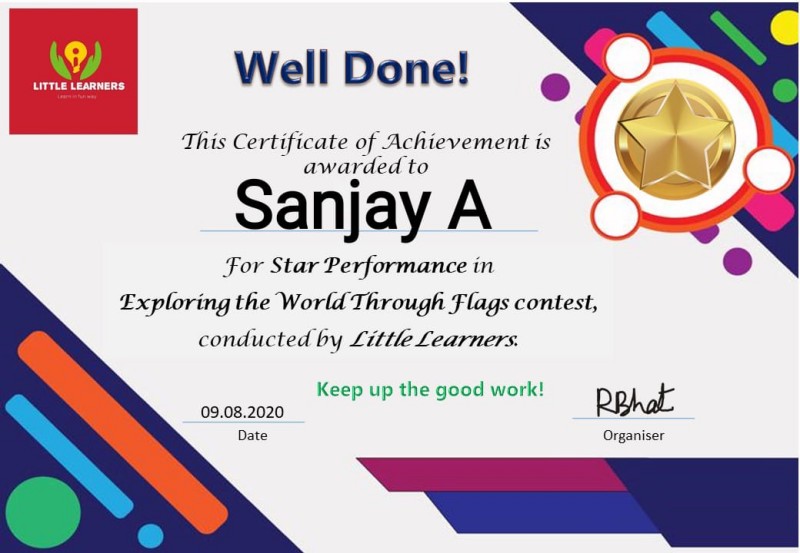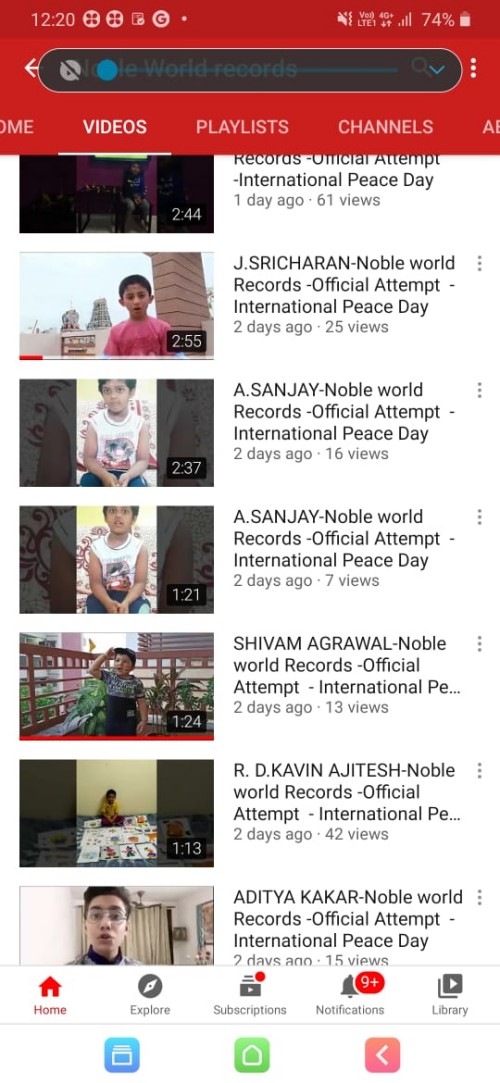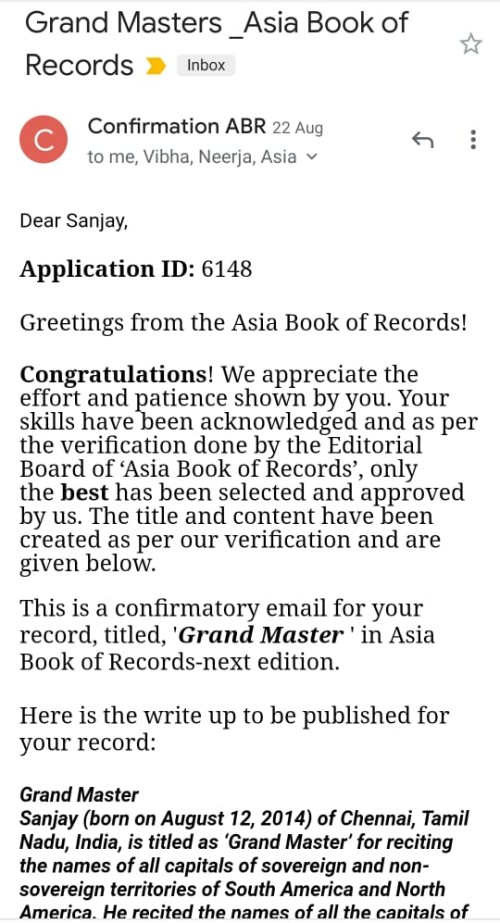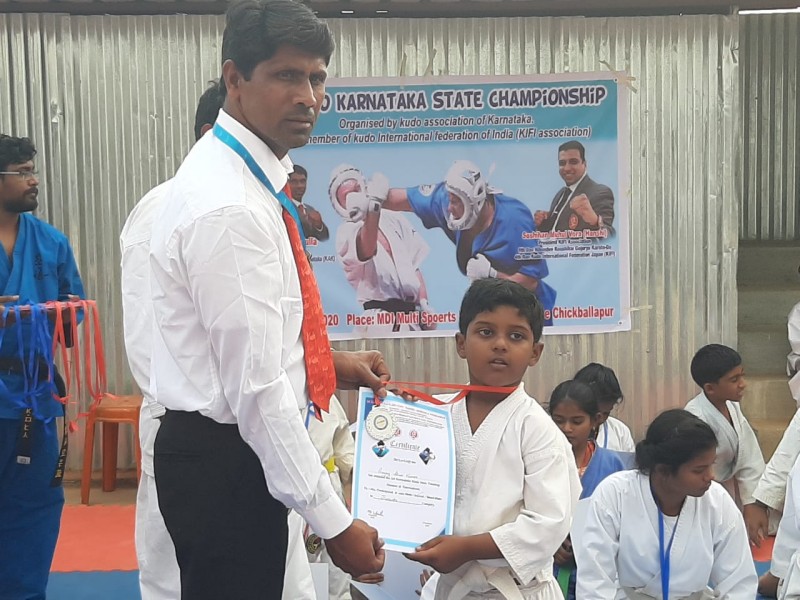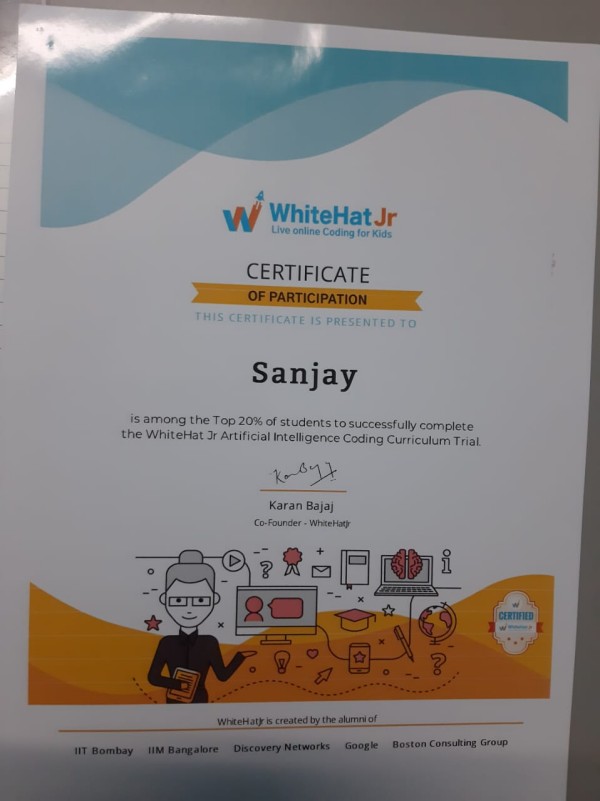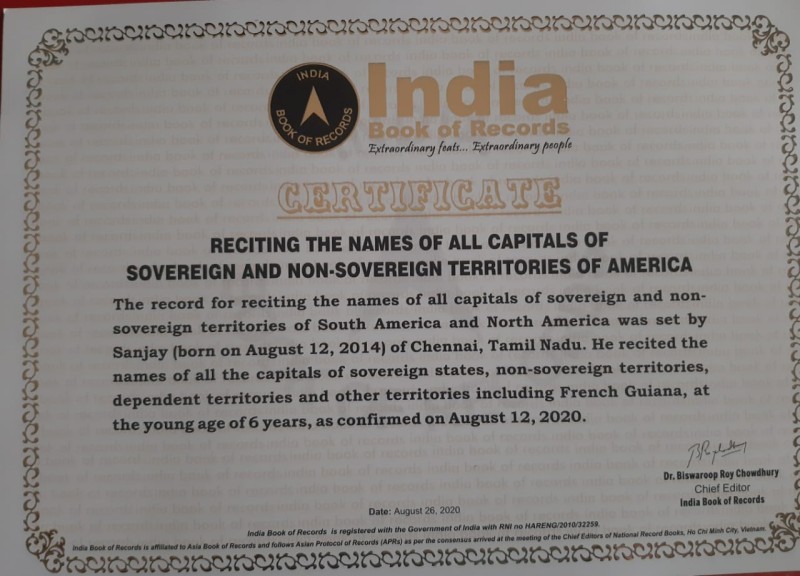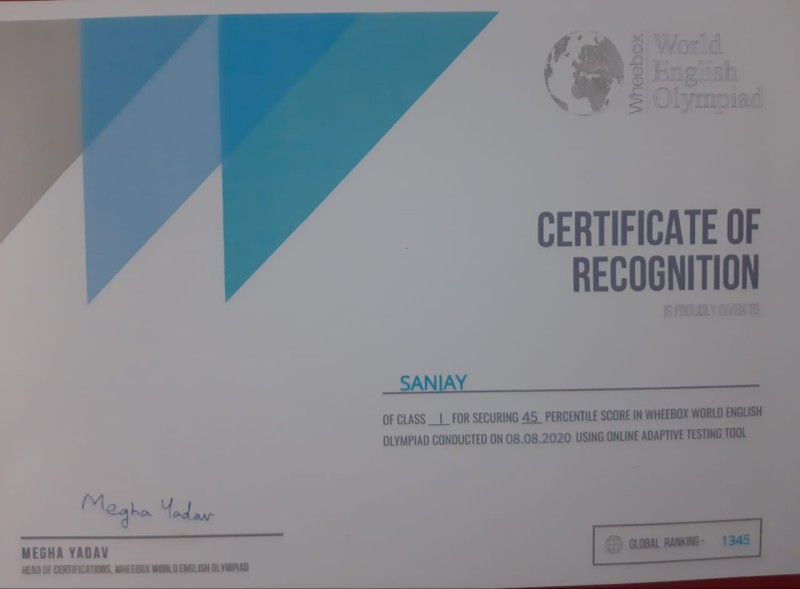 Sanjay Arunkumar | 6 year old Multi-talented boy from Bangalore