R. Kevin Raahul is a 7year old boy from Chennai, India. He is studying in Grade 2 at Doveton Oakley nursery and primary school (Cambridge International).
Kevin Raahul has set a new World Record in Asia Book of Records and also in India Book of Records by identifying 150 car logos in one minute at the tender age of 7years.
Kevin loves cars very much. He himself cultivated this habit by seeing TV, ads and mobile. His parents (Raju & Shakila) thought to motivate him to do the same in a better way.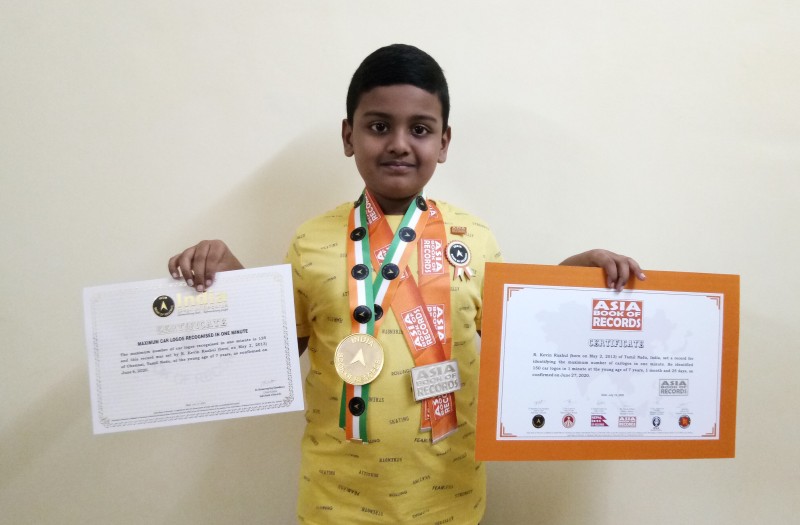 Kevin always had a dream of meeting Prime Minister Narendra Modi and eat icecream with him. This desire motivated him to make a World Record.
Kevin have Extraordinary Memory power. He is the Brilliant and Outstanding student of his school. Many activities, sports, Olympiads and inter-school competitions was conducted in his school. Kevin has actively participated and won many prizes for his school. He has also won many National and International competitions.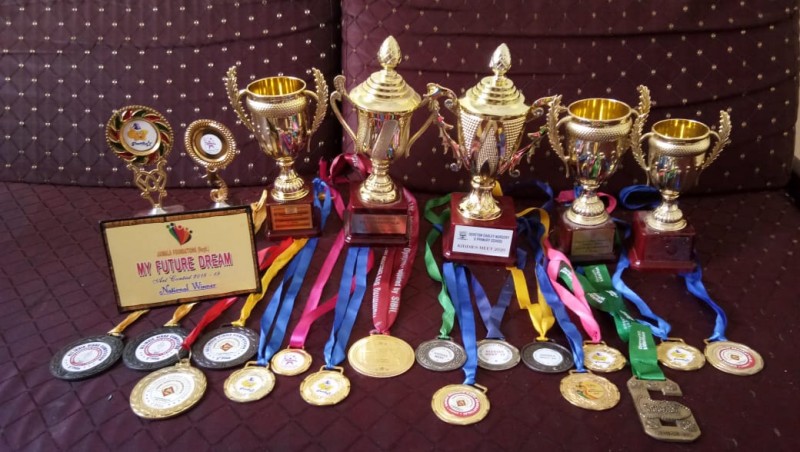 Few of his achievements are as follows..
1. Record Holder of Asia Book of Records
2. Record Holder of India Book of Records
3. Secured National First Rank in Humming Bird Spell Bee.
4. Certificate of Honour from Embassy of Republic of Korea.
5. Winner of 3rd International Bricmath Competition
6. Participated in Speak for Nation 2020 by Kalam World Records
7. Participated and acknowledged event of Kalam World Book of Records
8. Participated and acknowledged event of Noble World Book of Records
9. Global Rank Holder of World English Olympiad
10. Winner of All India Colouring competition
11. National Winner of Jaimala Open Art Competition
12. Participated and acknowledged Picasso Art Contest
13. He himself wrote a letter to Prime Minister Modi and received a reply letter from PMOffice.
14. He loves Sports and participated in many Kids Marathons
15. His interviews and stories got telecasted in many National Medias of the Country.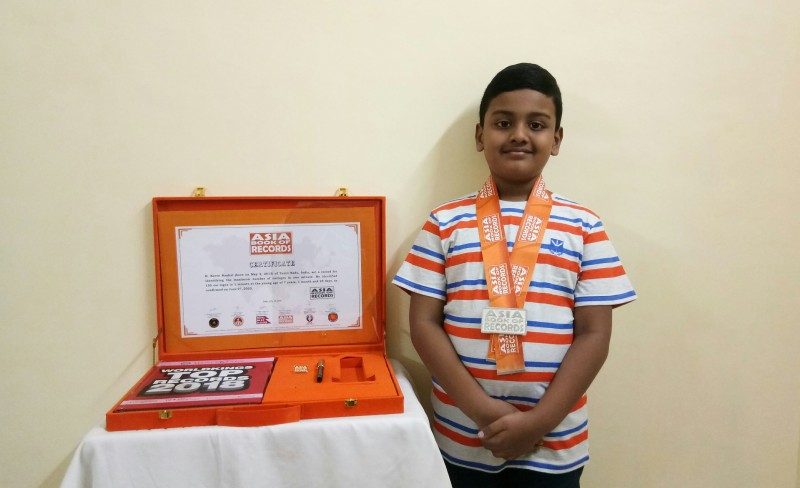 Kevin is the young Google Boy and when you search Kevin Raahul in Google, it will show you all the stories and achievements of this Young Lad.
Kevin wanted to become a Pilot in future. He always says that he would ride his first flight with his parents, Principal Andrea Wilkins and all the teachers of his school.
At this young age, Kevin has brought laurels to the family, School and Nation. Holding a World Record is no easy feat and that Kevin has achieved at his tender age is definitely an extremely remarkable achievement.
We wish Kevin all the best for his future.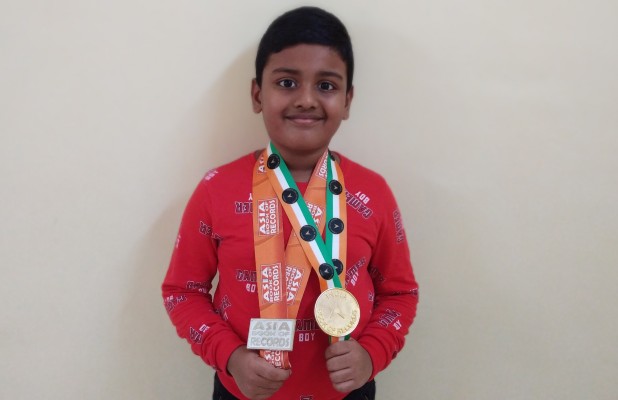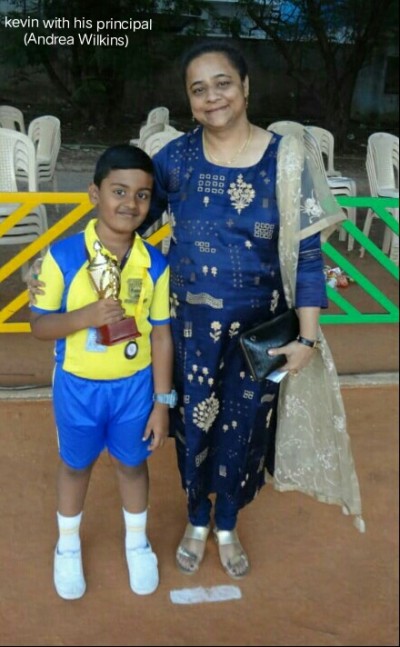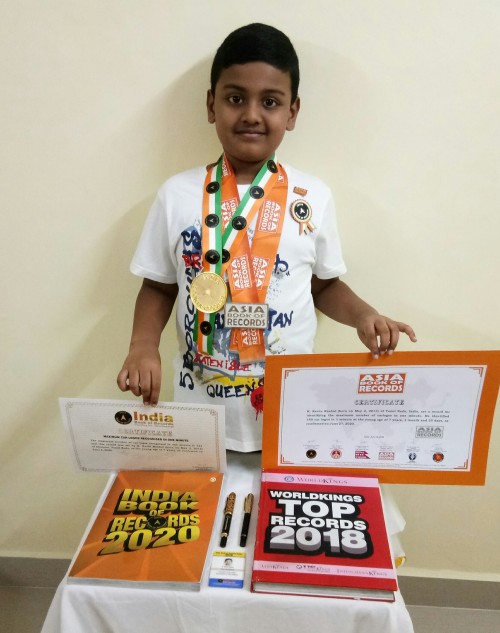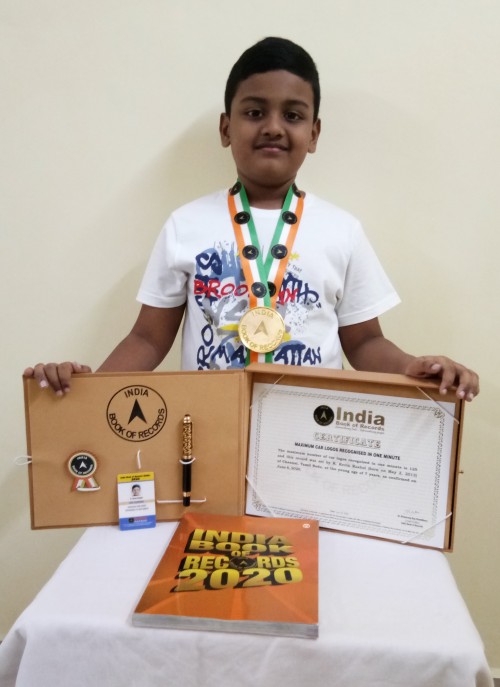 R. Kevin Raahul | 7 Year Old World Record Achiever