Melio Online Storytelling Challenge #6.
A house-elf, a flying car and full of strange and mysterious incidents – Harry Potter's second year at Hogwarts is full of these, and more! Is your child a skilled reader with a keen interest in the Potterverse? This challenge is for them!
Register now @ https://bit.ly/33T70Hp or call-whatsapp at 9686534166
Venue Address: Online Competition via Zoom.
Age Group: Under 12, Under 16
Event Date: 15th-19th September 2020.
Timings: Qualifier round is 3-9 pm on Tuesday, 15th September. Final is 10:30 am-12:00 pm on Saturday, 19th September
Registration Deadline: 14th September, 2020; 3 PM
Event Fee: 299
Link to Book Tickets/Registration: https://bit.ly/33T70Hp
Contact Information
Contact Person: Gunjan Shah
Contact Number: 9686534166
Email Id: support@melio.co.in
Website: www.melio.co.in
Facebook Page: https://www.facebook.com/Melio-126278072105875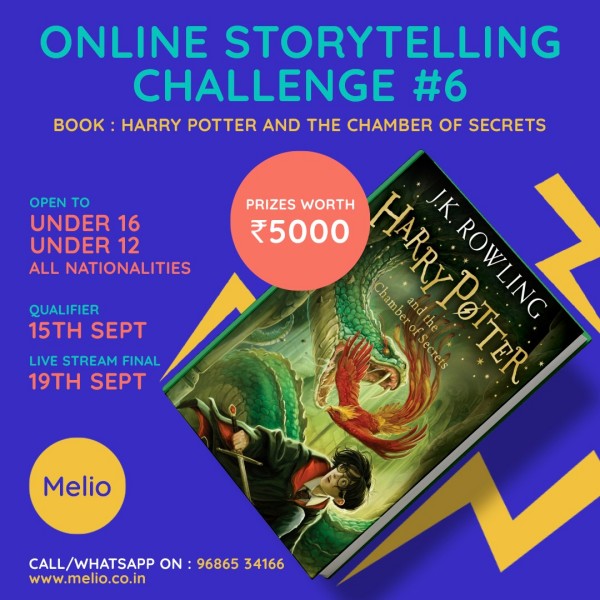 Melio Online Storytelling Challenge #6