Awesome kids Young Talento Award
Age 4-14 yrs
Due Date 30 Sep 2020
Reg fee 250
E-certificate and medal will be provided for all the participants.
For 1st 2nd 3rd 4th and 5th prize winners Awesome kids Trophy.
Description
Children have to send their unique talent like singing, Drawing, Dancing Or anything related to their Personal Talent.
Video should not be exceed to 10mins
For Drawing either in image or video is enough
Video/image should be sent to the whatsapp number 9894161578
For Further details please check the poster.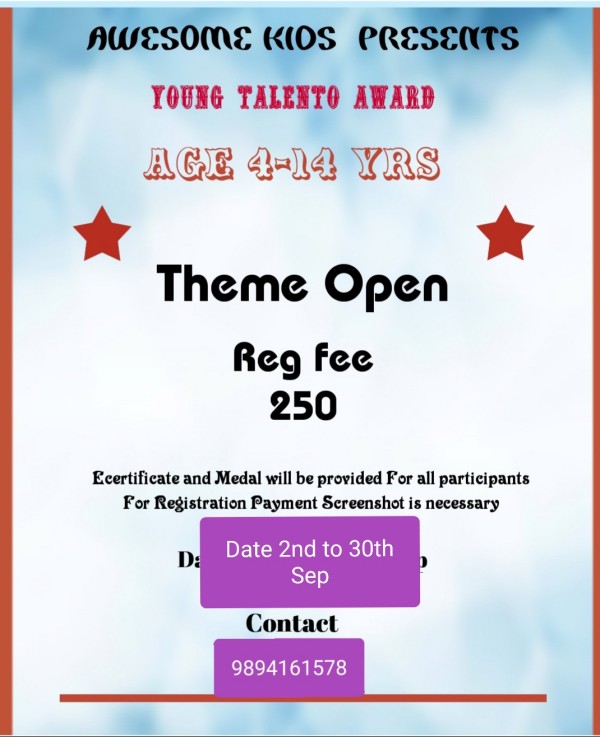 Awesome Kids Young Talento Award