YoungTalento, an innovative contest platform to showcase the creativity and problem solving ability of the child.
Register @ https://youngtalento.com/participate ,upload your
submissions, get votes and win the contests.
We are hosting the below contests for the month of August
1. Chefs@Home
We have planned a fireless cooking contest to hunt for the best child
MasterChef. There are no restrictions with the ingredients, the recipe
and the cuisine as long as the dish is prepared without fire. This is
the time to show off your culinary skills.
Upload your video of fireless cooking with Parent at YoungTalento
website. Max video duration allowed is 5 minutes
More details @ https://www.youngtalento.com/contests/cooking-contest-1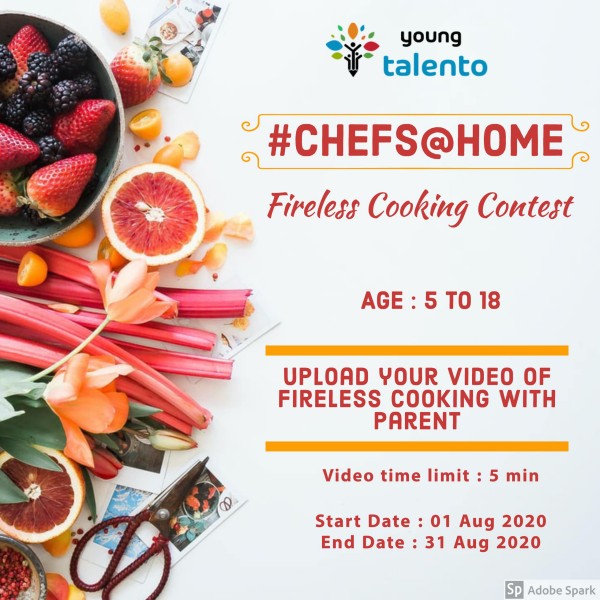 2. MyIndiaMyPride
We are just days away from the 73rd Independence Day and what can be a
better occasion to pour out your patriotism for the country in the
form of an art. Titled ?My India, My pride?, we expect to see your
version of Incredible India. What according to you is the beauty of
India. What is the first thing that comes to your mind when you think
of India. Show us your patriotism in the form of a drawing and we are
thrilled to see India from your eyes.
Submit an art that reflects the beauty of India from your perspective.
More details @ https://www.youngtalento.com/contests/drawing-contest-2