Virtual Contest for Countries and Capitals.
1)We will provide you 193 countries and capitals names .
2) Out of that 50 we will give you for study (small age group)
3)80 countries and capitals for age group .(higher age groups 7to9)
4) Study list and PDF you will get after registration.
5) Competition will be on what'sapp video call
6) If number of students are more we will take test in 3 days ( as per age group)
7)As per registrations we will make a group each of 15-20students.
8)We will not be issuing any hard copy of certificates. Best performers will get achievement certificates and others will get participation certificates.
Winners will get cash prize.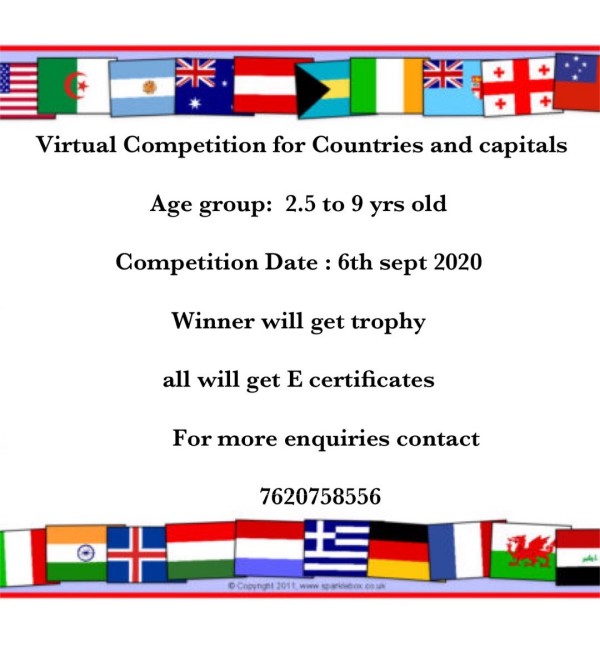 Virtual Competition for Countries and Capitals