Young professors seminar contest – 2020 ( kids edition ) ( to celebrate teacher's day )
For details / Registration CONTACT 8667017086
Reg Fee : 70 /-
Let's be young teachers , take apart in this seminar to know about how hard teachers feel and to understand them .
Kids from 3rd to 6th std are eligible to apply for the competition. Lil ones must be a young professor, choose any topic in science and explain them like a future professor,
Some sample topics :
Solar System
Space
Force
Natural disaster. … etc ..
Kids can pick ANY SCIENCE TOPICS ACCORDING TO THEIR AGE .
It will be a live zoom call where we will have our participants taking seminar while each one had to listen to the other one. Participants must take a seminar for 2 MINS.
To register send a interested message to 9791116790 ( Hema )
REG fee : 70 ( to Google pay )
For those who refer a friend 40 /- ONLY
Date : 6th September ( Sunday )
Time : 6:00 to 6 :30
Expecting your participation.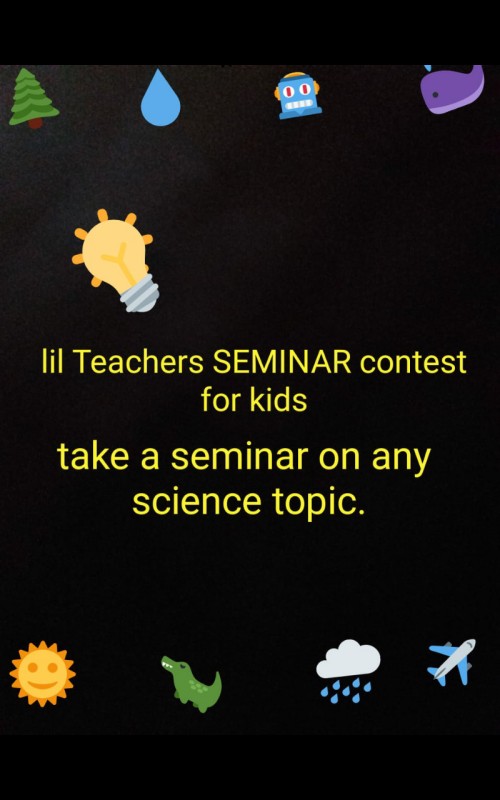 Little Teachers SEMINAR CONTEST ( Kids Edition ) 2020