Hello kids,
KID'Z ART is searching for 'Artist of the year-2020' . For this contest we are inviting entries from the kids between 7-15 years old, any where from India. So why are you waiting for, gather your art materials , create your masterpiece and send to us .
PROCEDURE:
_______________
■ There is an entry fee of 100 rupees , which you can Google pay or Paytm to number 8908394428.
■ After finishing your art piece email us on following email id:
■ Your email must consist of participant's name, phone number, age, gender, proper address, transaction id and artwork. Incomplete entries or missing of any data can be caused rejections .
■ After sending your entry , you will get a confirmation mail with in 24 hours.
Theme : WORLD PEACE
This 2020 is really heart breaking . We all are suffering a lot . So the world deserves a better moment now .so you have to reflect that peaceful world in your art .
TERMS AND CONDITIONS:
___________________________
■ One participant can only send one entry. Multiple entries can be disqualified.
■ The paper size should be a4 or a3 .
■The drawing must be drawn by the participant itself.
■ The judgement of jury will be final and can't be changed.
■ DEADLINE: 30th September 2020

ANNOUNCEMENT OF RESULTS: 15th October 2020

■ Only winners get personalised message of the results , and all are informed through KID'Z ART Facebook group, YouTube channel, KID'Z ART website, and publishing websites.
■ At any instance competition can be cancelled by organizers . In case of cancellation of contest all the participants will get their entry fee back .
WINNERS:
____________
■ Winners will get their certificate of achievement and an attractive momento from KID'Z ART.
■ All winners will be promoted in social media sites .
■ Winner's artwork will also be promoted by KID'Z ART.
So why are u waiting for , go and start your masterpiece now .
BEST OF LUCK.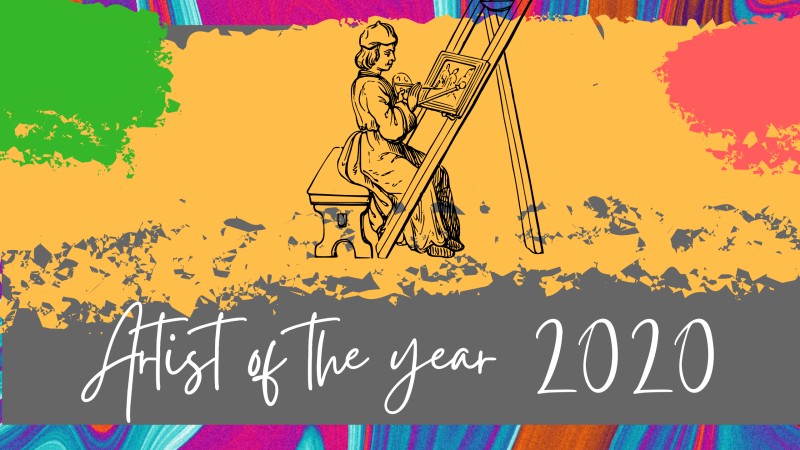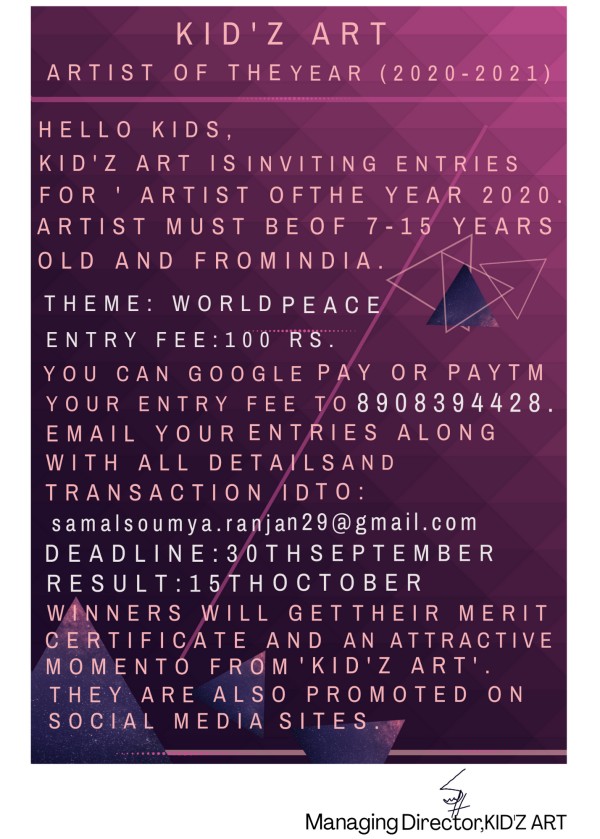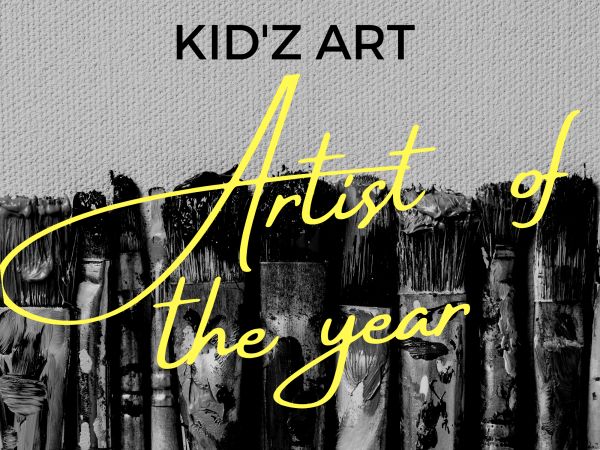 KID'Z ART Artist of the year-2020 Contest