Classminds is ecstatic to announce our first weekend Spelling and Language Workshop Session on 30/08/2020. Our Guest Speaker, Chris Edmund – The Pronouncer on The Great Australian Spelling Bee is joining the session.
Mark the date and don't miss out on this fantastic opportunity!
Classminds will provide the opportunity and recognition for every student to empower their self-confidence. This is a crucial life skill that every parent wants their kids to possess.
If you have not registered your kids yet, you can surely do so now @ www.classminds.com
Sun, 30 Aug at 04:00 PM IST – Online Event – https://facebook.com/events/s/weekend-workshop-on-spelling-l/1746509185501005/
NOTE : To participate in the weekend Spellathon Workshops, Student must register at www.classminds.com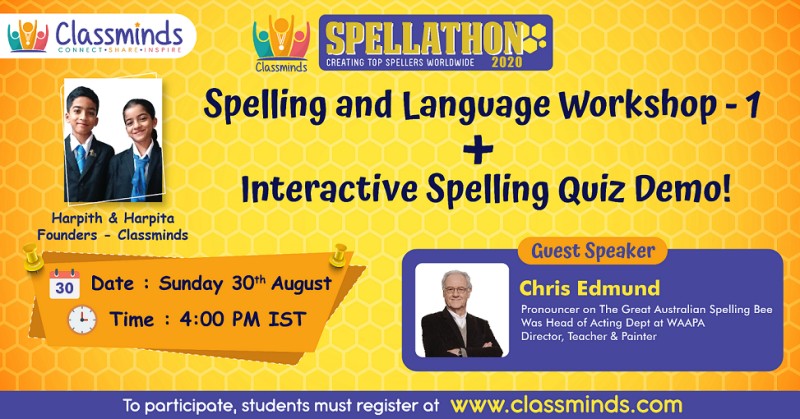 Classminds Spellathon ! – Spelling and Language Workshop – 1