ARAM 360° Conducts
1st National Online Ganesha Drawing Competition
"Let your Imagination run wild"
Topic: Lord Ganesha
A4/ Chart/ Canvas can be used
Use of any art style and colouring material is encouraged.
Any age category can participate.
Age group mentioned in the Flyer
Entry Fee: 200/-
GPAYto 9551539955
Last date of Registration: 20th August 2020
Last date to upload drawing: 22nd August 2020
All Participants receive Certificates.
Winners in each category receive Medals and Certificates.
Result to be announced on 24th August 2020.
Certificate and Medal will be couriered.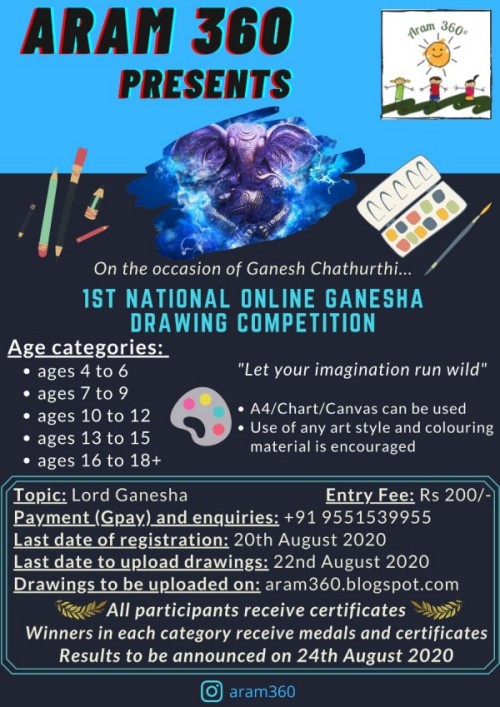 ARAM 360° Conducts 1st National Online Ganesha Drawing Competition