subiArtstudio studio present a online drawing contest everyone will participate in the contest

.
The details about the contest art given below
Send your making video, photos, age, address to
subik04@gmail.com
or send your video through Google drive link or whatsapp the video to this number
9944580267.
30 sec making video is enough.
For more info and Contest detail in this below youtube link:

https://youtu.be/tYWqxZO65Gs
1st prize: 2000 2nd prize: 1000 3rd prize: 500 On our video, We Mentioned two Categories of awards..
The cash Awards and the best concept award.. The cash prize based upon the likes they received from audience.
We will select the concept award under best drawing which has colourings and best themes!!
E-certificate will be provided for all the participants through their own respective email.
All the best and God bless you all .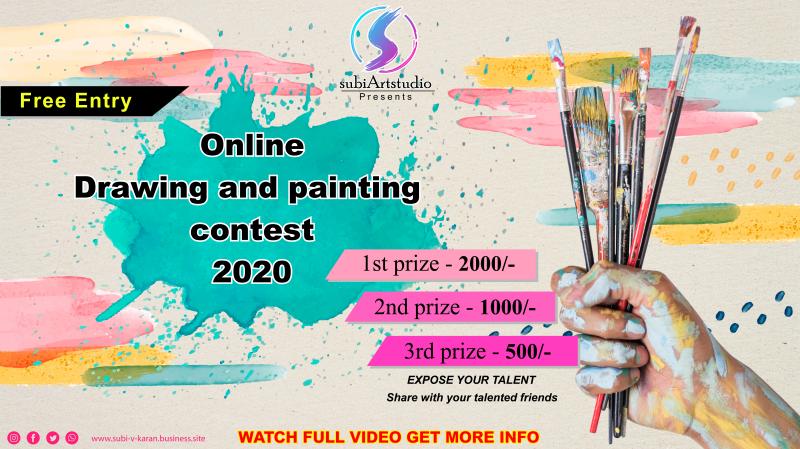 subiArtstudio Online Drawing Contest