KARUVI FOUNDATION(A journey towards good cause).
Proudly announces THE 'SLOGAN WRITING CONTEST' for kids with the age group 5 to 16 yrs
5 to 8 years
9 to 12 years
13 to 16 years
Powered by WORLD HUMANITARIAN DRIVE (WHD). The idea of this contest is to make the children know the condition of the poor and also to enlighten them with the thought of helping the people who are in need.
Eligibility criteria:
* This contest is for children with the age group 5-16 years.
* Should write a slogan about THE PICTURE with not more than 20 words.
* No Plagiarized content.
* Best will be selected and announced in our social media. Winners will be awarded with the cash prize and a certificate issued with the special recognition of Karuvi Foundation along with World Humanitarian Drive (WHD).
* Contest date: 06:00 pm IST, 22-07-2020 till 06:00 pm IST, 25-07-2020
VENUE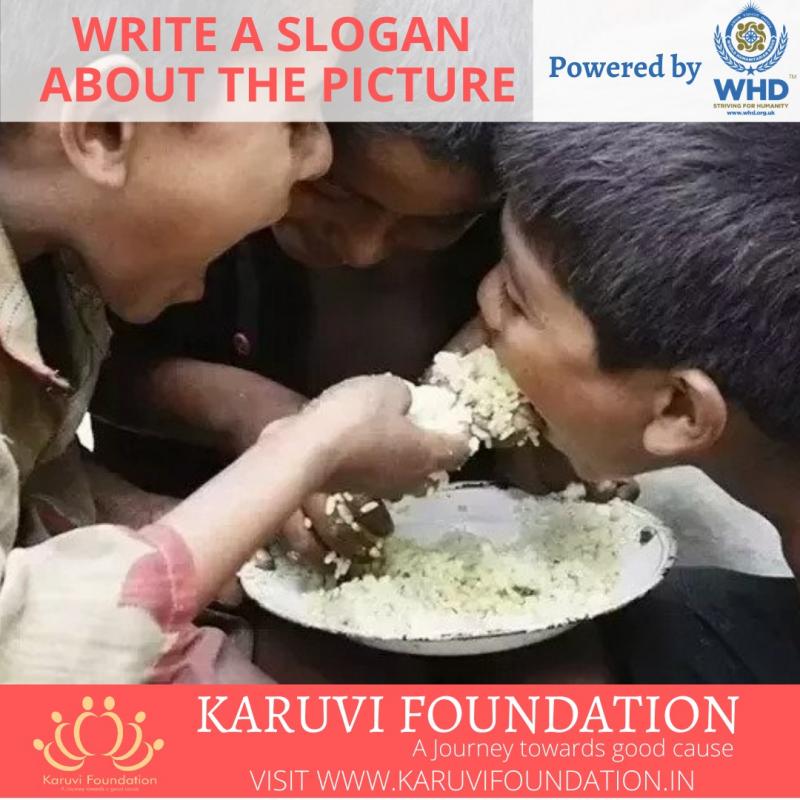 SLOGAN WRITING CONTEST by Karuvi Foundation