Exectis Independence Day Competition 2020.
Topic: Freedom fighters of India
Ages : 3 to 17 years
Reg fee Rs. 300 per event
Events:
Story telling
Drawing
Singing
Art and craft
Dance
Fancy dress
Thirukural
Writing
Speech
Personal talent
Note
3.Payment can be done through bank account
4.Judges decision is final
5.Winners will receive MEDALS and CERTIFICATES
6.Participate more than 6 event and win more than 4 events will be awarded with trophy and winner certificate.
7.Reg Fee:Rs 300 per event.
For more details contact: 8248717426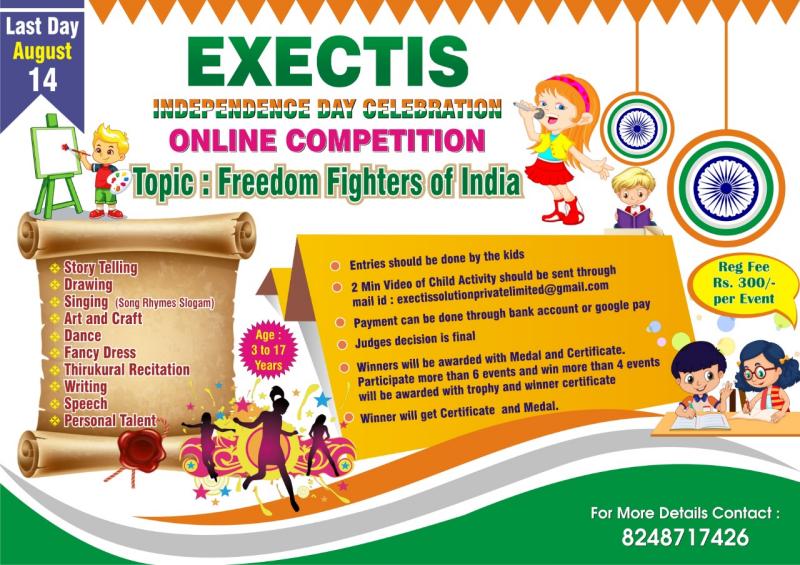 Exectis Independence Day Competition 2020